Details

Category: Arts & Culture
Published: Wednesday, 30 August 2017 08:15
Written by admin2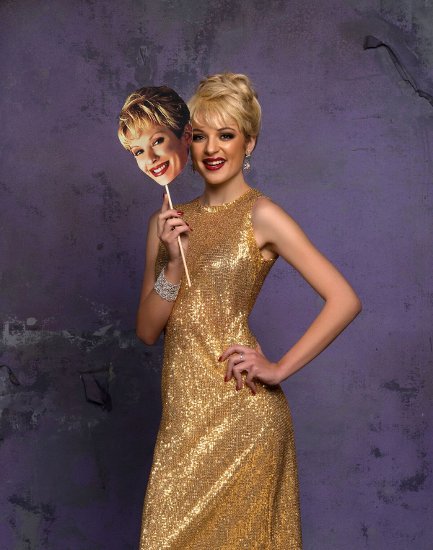 Model Chanell Moso, in Xenides
Photo Credit: Cameron Etchells and Black Swan State Theatre Company
On a balmy Monday evening in Perth, The State Theatre Centre of WA was abuzz with much excitement, festivities and champagne as the Black Swan State Theatre Company unveiled its line-up of plays for the 2018 Season.
The Company have crafted a superb line up of plays and festivities for all in Perth to enjoy in 2018.
Artistic Director Clare Watson of Black Swan State Theatre Company said:
"Curating the 2018 season we began by asking the question: "What should we be talking about right now, as citizens of the world, as Western Australians, as humans? We wanted the theatre that you see at Black Swan to catalyse and contribute to the big conversations.
"Our season in 2018 is designed to encourage compassion and extend empathy and most importantly, to entertain."
The upcoming season will see an innovative format of plays being offered that will allow play goers in Perth to have their say. What has been created are four mini festival feasts (8 plays in total), complemented by a range of interesting activities including pop ups, discussions, podcasts, film screenings, giving play goers an excellent opportunity to participate in the conversation.
Without further ado, The Conversations are as follows:
CONVERSATION 1:
The boys are back in town, sitting side by side in the month of May, we experience one of our greatest and beloved Australian plays - Ray Lawler's Summer of the Seventeenth Doll, a beautiful 1950's drama of love and homecoming. Set in working class Melbourne, this classic is directed by Adam Mitchell and is paired with the subversive and gender bending American kitchen sink drama, Hir by Taylor Mac and directed by Zoe Pepper. Both plays begin with men returning, only to find things have irrevocably changed.
CONVERSATION 2:
Hit me with your best shot, enliven the winter months of June and July, with the multiple Tony Award-winning musical Assassins, music & lyrics by Stephen Sondheim and book by John Weidman, directed by Roger Hodgman. A timely reminder that those in power ignore the marginalised in society at their peril. Assassins is paired with the contemporary British play The Events by David Greig, starring Catherine McClements (Water Rats, Rush), directed by Clare Watson, and featuring a different Perth community choir at each performance. Extremism and gun violence are under the lens and the healing power of music is celebrated.
CONVERSATION 3:
Together in electric dreams, we love hard and dream big, with two wonderful world premieres of plays about belonging. Our 2018 season commences with Perth Festival and DADAA in a co-production You Know We Belong Together, for four performances only from 1 - 4 March. This play looks at the beauty and complexity of living with Down syndrome and tells of Julia Hales' story of finding love, directed by Clare Watson. It is paired with our first co-production with Yirra Yaakin Theatre Company, later in the year from 18 Aug to 2 Sept, a truly unique West Australian work, called Skylab, a 70s sci-fi comedy set in Esperance, written by Melodie Reynolds-Diarra and directed by Kyle J Morrison.
CONVERSATION 4:
Girls just want to have fun, we embrace the feminine and look at the roles and representation of women across a century. Starting on 24 Oct to 4 Nov, In The Next Room, Or The Vibrator Play by Sarah Ruhl is a hysterical parlour drama set in the1880s, revealing the history of the vibrator and directed by Jeffrey Jay Fowler. This play pairs with Xenides, devised by Clare Watson and collaborators from 27 Oct to 11 Nov. This is our third world premiere and top dollar musical exposè about Adriana Xenides, the 1980s game show hostess from Australia's 'Wheel of Fortune', with original composition by electronic pop group The Twoks.

It's going to be a hot season of plays by Black Swan State Theatre Company in 2018 and we can't wait! Stay tuned.
If you enjoyed this article, please share it!