Details

Category: Arts & Culture
Published: Wednesday, 10 October 2012 12:33
Written by Nita Teoh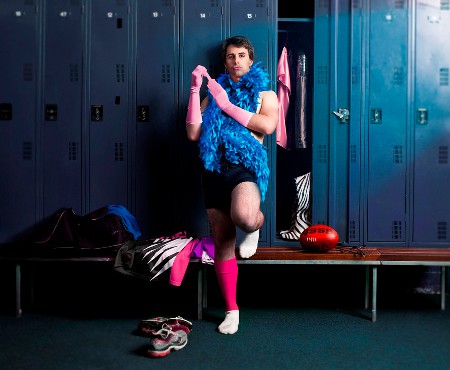 Managing Carmen, Michael Drysdale (Model)
Photo Credit: Robert Frith and Black Swan State Theatre Company


Managing Carmen is the world premier play that will be showing at Black Swan State Theatre Company from next month. If you enjoy a good comedy with some interesting twists and turns along the way, this play will be the one to catch as the last in the season.

Well known Australian playwright David Williamson captures the heart of the audience with this interesting satiric play that is set on the sports field. Williamson is famous for plays such as The Club, The Removalists, Don's Party, and Emerald City.

In Managing Carmen, the story revolves around simple local country boy turned sporting hero Brent. The situation seems perfect… after all Brent is the man… he is the most talented player on the football field. He loves to play AFL football, he's making tons of money, the advertisers love him and the fans adore him. And to top it off, he is managed by non other than ruthless sporting manager Rohan Swift – the best in the business.

We all have our favourite sporting heroes. Whoever they may be, you admire them, they have a fantastic personality and physique, and you can't wait to watch them live in action. Everywhere you go you see them… as pinups on bill boards, on glamour posters at your local bus stop, and advertisements on TV during prime time. But behind the scenes, a whole team is working on the marketing of your favourite sports star to portray that winning image. Working on the publicity campaign of a sports star is no easy feat – you have to keep that positive spin coming, and quash any negative publicity.

So what possibly could be the problem with Brent in his world of stardom? Okay, so he's a little uptight in front of the camera… but hey, we've all got our weaknesses. Rohan sets out on a quest to solve this little problem and gets more than he bargained for when he finds out Brent's secret passion for cross dressing. Now this could really blow things out of the water if he's not careful. Brent's career will be in serious jeopardy if his big secret comes out of the closet.

Watch Brent or aka Carmen the sporting icon in action as unforeseen circumstances unravel. It's sure to be a hoot and one not to be missed. The question is "will the mighty fall?" You will have to watch to find out!
Details
Play: Managing Carmen, by Black Swan State Theatre Company and the Queensland Theatre Company
Location: Heath Ledger Theatre, State Theatre Centre of WA
Address: 174 to 176 William Street, Perth

For further information, visit the Black Swan Theatre website
Dates: 10 November to 2 December, 2012

For more Related Articles, please scroll to the bottom of this page.
If you enjoyed this article, please share it!