Details

Category: Arts & Culture
Published: Friday, 24 August 2012 10:26
Written by Nita Teoh

Are you looking for some high quality drama in Perth?
Preferably not a family domestic, but a good night out's entertainment in Perth instead.
Black Swan State Theatre Company is one of the premier theatre companies in WA and boasts an impressive line-up of plays for its remaining 2012 season.
It could be drama or comedy or a step back into the past history that awaits you.
I have fond memories of visiting Black Swan to watch a play at its previous home on Pier Street. Time has moved on, and Black Swan is now located within the modern and classy State Theatre Centre of Western Australia, which opened its doors to play lovers in January 2011.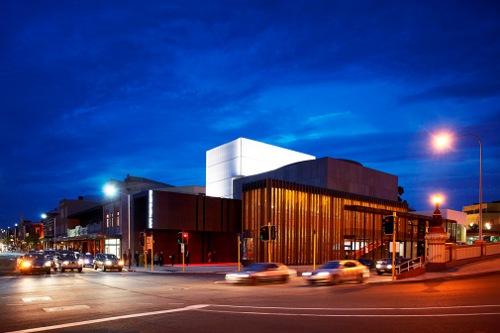 State Theatre Centre of Western Australia
Photo Credit: Robert Frith and Black Swan State Theatre Company


The State Theatre Centre of Western Australia is proud to boast the Heath Ledger Theatre as its showpiece, with an interior that strikes a nice balance between elegantly curved wooden decor and modern state of the art technology for fine acoustics and comfort.
For each annual play season, Black Swan State Theatre Company showcases half a dozen mainstage shows, with a mixture of drama and comedy. Plays by famous West Australian authors like Tim Winton and well known Australian playwright David Williamson are spot on choices for audience entertainment. Glued to your seat during an intense drama, you will be breathlessly waiting for the next move in the plot.
At Black Swan State Theatre Company, you will be likely to encounter plays with a uniquely (West) Australian twist and with modern day themes - multicultural issues, relationship dramas, Aboriginal culture, the harsh outback, or ones that are set around the footy field.
It's the poignancy that lingers long after you have left the play as your mind replays the plot in your head. You may relate quite deeply to the issue that was confronted by the character in the play, or perhaps you can see some part of yourself in that actor or actress's dilemma. It's happened to you before - you know exactly how it goes. Or perhaps you've just seen a play where the story builds up to an unfinished ending. "What do you think actually happened in the end?" you ask. After the play, you banter with your partner about the possibilities of the ending as you head home for the night. "Do you think they really ended up doing such and such?" you question. You will never know. That is part of the delight and challenge that a play goer experiences.
So it's time to make some plans to watch a play of Black Swan's.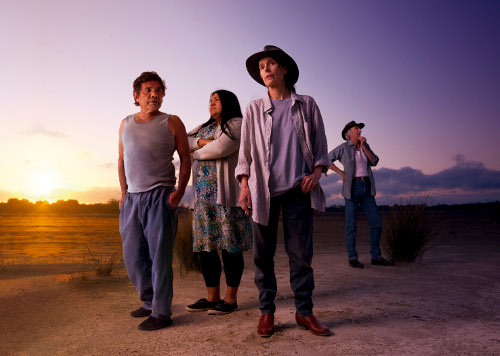 Signs of Life
Photo Credit: Robert Frith and Black Swan State Theatre Company


Handy Tips for Black Swan State Theatre Company Theatre Goers
For the latest shows on offer, visit Black Swan's website www.bsstc.com.au/
Get to the theatre at least 20 minutes prior to your show beginning.
Make a night of it and plan your dinner and drink options around the State Theatre Centre. There are a great selection of cafes, restaurants and bars, whether in Northbridge or across the City within walking distance. For a tipple or two, quick eats, or up market dining, try the selection of bars and restaurants on William, Francis, and Lake Street. There's also Chinatown in Roe Street for casual dining to the wee hours of the morning.
Student rush tickets for secondary and full-time tertiary students are offered at a bargain price of $24.50 and are available 30 minutes before curtain up.
How to Get There
If visiting the State Theatre Centre for the first time, don't worry, you can't miss it. Arrive in Northbridge, whether on foot, by CAT or by car, and you'll find the modern State Theatre Centre located prominently on the corner of Roe Street and William Street.
It's a stone's throw from the old Horse Shoe Bridge and a few minutes' walk from the Northbridge entrance/exit side of the Perth Train Station. The Blue CAT bus service runs from Perth to Northbridge on a regular basis throughout the week.
There are three City of Perth parking locations in close proximity to the Centre.
State Library Car Park, 15 Francis Street (7 ACROD bays)
The Cultural Centre Car Park, 2 Roe Street (4 ACROD bays)
Roe Street Car Park, 68 Roe Street (5 ACROD bays)
If coming by taxi, pick up and set down only points are available outside the State Theatre Centre on William Street.

For more Related Articles, please scroll to the bottom of this page.

If you enjoyed this article, please share it!