Details

Category: Arts & Culture
Published: Saturday, 25 November 2017 16:33
Written by Greg Letts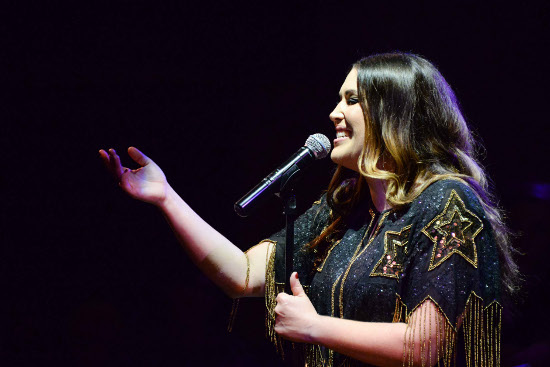 Catherine Alcorn


Head down the staircase to the right of His Majesty's Theatre main doors, and you'll enter Downstairs at the Maj, an intimate venue bringing the best of cabaret to Perth. This time it was the turn of Catherine Alcorn, who along with her three-piece band was bringing her new show, Cathartic, to Perth audiences.
Billed as a cabaret confessional, Catherine certainly didn't hold anything back as she took a number of our favourite 80's and 90's songs (and a couple from earlier and later times for good measure), ripped them apart and put them back together in her own diva-like fashion. Blondie, Bon Jovi, Beyonce, Coolio and even Belinda Carlisle got whole new makeovers and a fresh feel.
I'd had a quick peek at Catherine on YouTube before coming to Cathartic, and I must say that the clips don't do her justice. I guess a video just can't capture the feel of a live performance by someone who can sashay between smooth, soulful, sexy, sensous and sassy in the blink of an eye. Not to mention somebody with a voice that can stand the hairs up on the back of your neck when delivered from only a few metres away – whew!
Not content with just performing number after number, Catherine also showcases her inner comedienne with a number of anecdotes and off-the-cuff quips – Pro Tip: don't get up in the middle of her show and don't offer her your glass of wine! There is plenty of audience interaction and Catherine certainly spreads her abuse around with a big shovel, to good effect and great relief when you aren't the target!
As mentioned above, Catherine has a three-piece band backing her up, and these boys can certainly play! Not to mention sing as well. They certainly look like they are having a great time up there on stage, just like us out in the audience. No going through the motions for these fellas – rock, pop, blues, jazz and even a little country is all in a day's work.
Cathartic is over an hour and a half of no holds barred, in your face entertainment by Catherine Alcorn and her merry men. Whether you are a baby boomer, Gen X'er or even a millenial, Cathartic is cabaret on crack – you have to have more!
P.S. Don't let Catherine leave the stage until she performs "The Rose"!
If you enjoyed this article, please share it!
To find out about the hottest events around Perth, follow us at @PerthWalkabout