Details

Category: Arts & Culture
Published: Wednesday, 23 August 2017 11:02
Written by admin2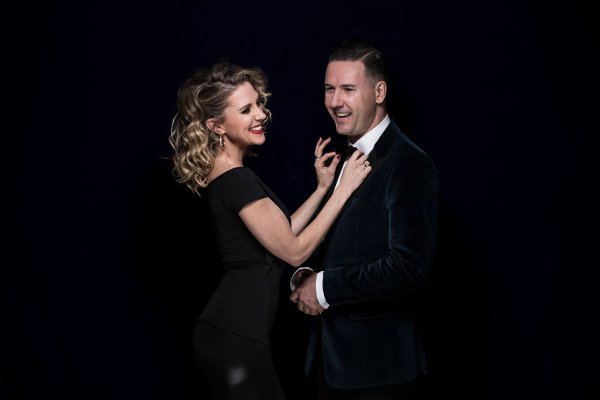 Amelia Ryan and Michael Griffiths, in Livvy & Pete
Downstairs at The Maj
Photo Credit: Perth Theatre Trust

Perth's finest in cabaret entertainment has kicked off this month for another season at Downstairs at The Maj.

Last week, cabaret duo Amelia Ryan and Michael Griffiths performed together in the Perth premiere of Livvy & Pete, singing renditions of songs by Olivia Newton-John and Peter Allen.

The line-up will include a diverse mix of cabaret, music and comedy to be performed by artists including jazz musicians, pop impersonators and seasoned cabaret performers.
The intimate cabaret venue is located downstairs at His Majesty's Theatre, and is a great night out to combine dinner with a show, with full service bar and food options available at the venue, as well as a myriad of fine restaurants and bars to check out in and around the Perth CBD.
The Downstairs at The Maj cabaret season will showcase the following acts:
Jazz at The Maj with Ed Partyka
25-26 August
Comedy Lounge
15 September, 13 October, 17 November & 15 December
Chiquitita & Fernando: You're Welcome for the Music
5-7 October
Don't Judge Country (because it starts with a…)
26-28 October
Turner's Turn
2-4 November
Cathartic
23-25 November

Have Yourself A Barry Little Christmas
7-9 December
Event Details
Event: Downstairs at The Maj 2017 Season, Live & Intimate, Cabaret & Jazz

Date: August to December 2017

Location: Downstairs at The Maj, His Majesty's Theatre, 825 Hay Street, Perth

Organiser: Perth Theatre Trust

Bookings: Tickets are available by booking online at Ticketek or call the Ticketek Theatre and Arts Hotline on 1300 795 012.


If you enjoyed this article, please share it!
To find out about the hottest events around Perth, follow us at @PerthWalkabout