Details

Category: Arts & Culture
Published: Monday, 23 January 2017 11:50
Written by Greg Letts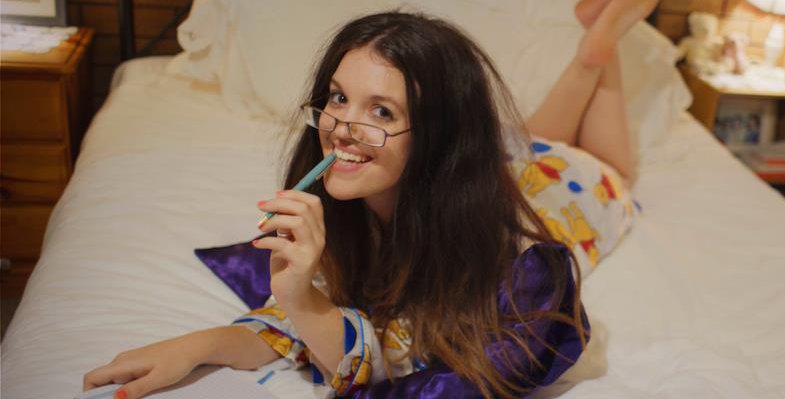 Dr Felicity Rickshaw
Photo Credit: Holland St Productions


Having thoroughly enjoyed Holland St Productions Gutenberg! The Musical in late 2016, my partner and I were looking forward to their Fringe World performance of Dr. Felicity Rickshaw's Celebrity Sex Party, at the Flaming Locomotive in the State Theatre Centre.
Upon entering the room, we were greeted by the sight of Dr Felicity Rickshaw hard at work on her laptop, no doubt in the midst of composing another erotic epic. While we waited for the stragglers to arrive, Dr Rickshaw caressed her keys while her Russian pianist Viktor pounded away in musical accompaniment. And in that last sentence there is at least two or three potential double entendres that Dr Rickshaw would no doubt have pounced upon without mercy.
And while Dr. Felicity Rickshaw's Celebrity Sex Party has no hesitation in hitting below the belt and going down under the bar of good taste, it is far from a smutty collection of sex jokes. Well, to be fair there is quite a bit of that too, but the trips to the depths of sexual depravity make the unexpectedly awkward and touching moments all the more moving.
There is much more to this story than one might expect from the title, well done to the playwrights, songsters and the cast who make four people and a pianist go a long way!
I don't think I can do justice to the smouldering dialog (and I probably couldn't reproduce anything like it on the page without having this review spontaneously combust), but the cast handle it with aplomb, while the musical numbers are both clever and catchy (although I'll never watch anything with Colin Firth in it again without a mental snigger or two, well done guys you've totally ruined Love Actually for me!).
Clocking in at a brisk 55 minutes, Dr. Felicity Rickshaw's Celebrity Sex Party is rude, crude, lewd and not for the prude. But it definitely gets you in the mood and I heartily conclude that it should be viewed.
Dr. Felicity Rickshaw's Celebrity Sex Party is on till 1st Feb at Fringe World Perth.
If you enjoyed this article, please share it!
For the hottest events around Perth, follow us at @PerthWalkabout