Details

Category: Arts & Culture
Published: Monday, 23 June 2014 16:20
Written by Nita Teoh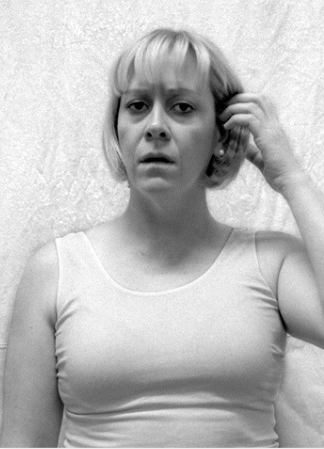 Photo Credit: Perth Theatre Company

Did someone mention hardcore pornography and theatre in the same sentence?!
As we waited for the gong to ring before entering the Studio Underground to watch a play, the billboard for the production of Eight Gigabytes of Hardcore Pornography caught my attention.

The Perth Winter Arts season will be serving up an action packed month of entertainment for arts and theatre goers. As part of the festivities for July, the Perth Theatre Company and the Griffin Theatre Company have joined forces to bring to audiences a night of comedy with their upcoming show Eight Gigabytes of Hardcore Pornography.
The show finished up with a near sell out season in Sydney, and will soon kick off in Perth on the 1st of July and run through to the 12th July.

Created by Melbourne playwright Declan Greene, the Artistic Director, Melissa Cantwell provided some interesting insights on the play:
"Declan Greene has written a ferociously honest play that looks the contemporary
experience of love and loneliness square in the eye, and then makes us laugh at
it. Hilarious and poignant, this is a World Premiere production that cannot be missed."

Without giving away too much of the entertaining night ahead, the story unfolds when:
They met online. She's a nurse in her forties, brats for kids, trapped in a loop of catastrophic debt. He's in IT, miserably married and trapped in his own loop of nightly porn-trawling. Both of them crave something else — but not necessarily each other.
Take the plunge into the Too-Much-Information Age. Funny and fiercely written, Eight Gigabytes of Hardcore Pornography is a deceptively compassionate cringe-comedy of mid-life loneliness, hidden zip folders and barely concealed desperation.
The play stars Andrea Gibbs and Steve Rodgers, and is brought to vivid, sweaty life by Griffin Theatre Company's Lee Lewis.

Perth theatre goers are in for a treat with an entertaining night of comedy.

Event Details

Date: 2 – 12 July 2014

Play: Eight Gigabytes of Hardcore Pornography

Presented: Perth Theatre Company and Griffin Theatre Company

Location: Studio Underground, State Theatre Centre of WA

For further information visit the Perth Theatre Company website


.

Ticket bookings: visit the Ticketek website or call 1300 795 012


If you enjoyed this article, please share it!




Nita Teoh follows her nose to find out the latest happenings in Perth. To get the insider's perspective on upcoming events at Perth, follow us @PerthWalkabout