Details

Category: Arts & Culture
Published: Thursday, 15 June 2017 11:46
Written by Lee-Ann Khoh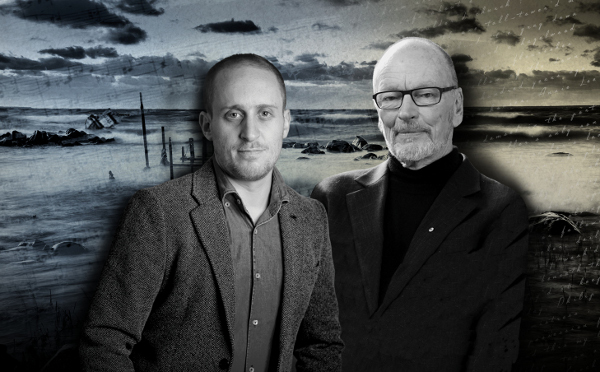 Enoch Arden
Photo Credit: Enoch Arden and Perth Theatre Trust
I wasn't sure what to expect when I headed into His Majesty's Theatre on June 14 for Perth Theatre Trust's one-night-only presentation of Enoch Arden. The night began with acclaimed classical pianist Simon Tedeschi introducing the show, setting the mood by performing two pieces by Schubert and Brahms, before award-winning actor and Bell Shakespeare founder John Bell entered the stage.
Originally published in 1864, Alfred, Lord Tennyson's narrative poem Enoch Arden tells the story of Annie Lee, Philip Ray, and the eponymous Enoch Arden. Both boys are in love with Annie, but she marries Enoch and has three children with him. Enoch, determined to lift his family out of poverty, takes an opportunity to go on a trading voyage to China, hoping to bring wealth back home. Meanwhile, their youngest baby dies of illness, and Philip cares for Annie and the surviving children, who soon call him "father Philip". A decade passes with no news of Enoch, and Philip convinces Annie to marry him, as Enoch is surely dead.
However, it turns out that Enoch was shipwrecked on a deserted island, alone after the rest of his crew perished. He is finally rescued and makes his way back home, but his family is no longer where he left them. Hearing that his beloved Annie has remarried, Enoch goes to Philip's house and looks through the window. He sees that the family – Philip, Annie, Enoch's two grown-up children, and Philip's baby – are clearly happy and prosperous. Heartbroken but not wanting to ruin their new lives, Enoch dies without ever revealing himself to them.
I had read the Tennyson poem beforehand, but was pleasantly surprised at how much more emotion was breathed into the live performance of it. Richard Strauss' piano score, composed in 1897 and masterfully played by Tedeschi in 2017, was enhanced by the acoustics of the historic room we were in. However, Bell's distinguished narration could have benefited from some amplification at times, with the dramatic score threatening to drown him out in certain places. Despite this, it was a moving performance, and one I would happily recommend as Bell and Tedeschi's national tour continues.
Enoch Arden, performed by John Bell and Simon Tedeschi, is available on CD from ABC Classics.
If you enjoyed this article, please share it!
To find out about the hottest events around Perth, follow us at @PerthWalkabout