Details

Category: Arts & Culture
Published: Wednesday, 28 September 2016 09:28
Written by Nita Teoh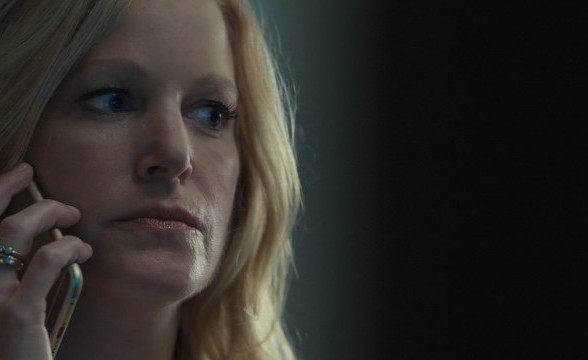 Equity – the Official Selection from the Sundance Film Festival 2016 and Tribeca Film Festival 2016 is now showing at Luna Palace Cinemas in Perth.
The movie offers a window into the world of IPOs, investment bankers and venture capitalists – a fast paced glimpse into the lives of individuals driven by the quest for money.
What makes this story unique compared to other movies about Wall Street, is its focus on the women of Wall Street. Written, filmed and financed by an all female team, the women unbare their stories.
As we are drawn into the world of the key character Naomi Bishop (Anna Gunn) it's a heady ride, as she strives for "career success"…charged with the launch of the IPO for a high profile social network company with a data privacy focus, the stakes are high.
An interesting range of issues were brought to the fore in the movie including:
Success and Ambition
Can women have it all? – what does it take to break the glass ceiling?
Are they competing on a level playing field with men? And if not, what will they need to do to "succeed"?
Corporate Life and Self Interest
Put any group of people together in an organisation and the organisation is a living organism that takes on a cultural life of it is own complete with its own rules, politics and modus operandi with individual agendas. Will individuals act for the greater good or purely for their own motives driven by self interest?
Trust & Betrayal
The movie is hard hitting and as the story unfolds the characters in the movie reveal their true colours, amidst lies and deception. The key character Naomi is confronted to question her own values and those of others, and to ask the question "who can you trust?" and "can you really trust anyone?"
Add in a dash of romance, with a few knife edge twists and turns along the way in the storyline, and Equity is a movie that will keep you watching intently to the finale.

The movie is a thought provoking insight into the world of Wall St for its greed, money, capitalism and what some of us will do to achieve their ambitions and "succeed" at all costs to get ahead.
Fast paced and heady - Equity will open at Luna Cinema Paradiso in Northbridge on 29 September.
If you enjoyed this article, please share it!
Find out about the hottest events around Perth, by following us at @PerthWalkabout