Details

Category: Arts & Culture
Published: Thursday, 15 August 2013 10:34
Written by Nita Teoh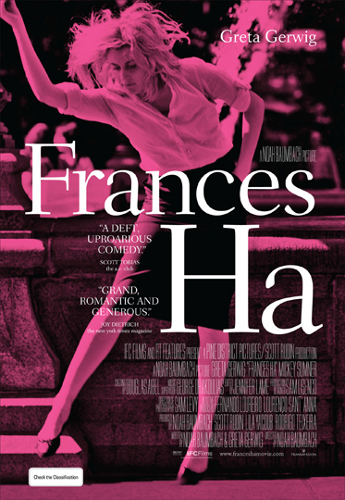 Frances Ha showing at Luna follows the life of two 20 something girls living in New York – ballet dancer Frances Ha (played by Greta Gerwif), and her best friend and housemate Sophie (Mickey Sumner), who is in publishing. The movie follows the ups and downs of their lives as they face different challenges relating to their careers, relationships, friendships, money, and flatmate issues.
Frances and Alice do everything with each other and have a special camaraderie that only best girl friends do – they laugh at things together, they dream about being famous one day, and generally have a ball, whether going out or having fun at home.
Frances has the challenge of being an apprentice with a ballet company, a step in the right direction, but she is still awaiting the break that she needs to get a permanent position. She looks forward to her future career in ballet, but her life takes a sudden change for the worse when she is dropped from her role in the upcoming Christmas shows.
On the other hand, Sophie's life takes a leap forward - she starts getting serious with Patch, her new boyfriend, and she wants to moves out of her shared house with Frances to stay at an apartment on her dream street.
The black and white cinematographic effect was nice, though at times, I really wished that the screen would burst into colour, adding vivid life to the story of Frances and Sophie.
Frances Ha is directed by New Yorker Noah Baumbach who is also well known for his other movies suchs as The Squid and the Whale, Margot at the Wedding, and Kicking and Screaming.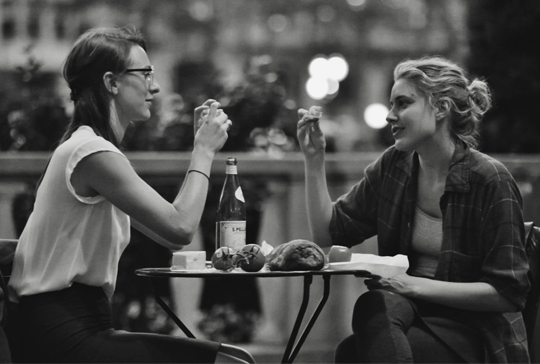 The dialogue in Frances Ha brought out a range of emotions for the audience – you shared the humour of the funny times that Frances and Sophie had together, you felt for Frances when things in her life weren't going well, and groaned at other times when you agonised over how she dealt with certain situations in her life.
I enjoyed the soundtracks in Frances Ha…Modern Love by David Bowie and Hot Chocolate's Every1's A Winner, they were well chosen to suit the moments of the movie.
Overall, I enjoyed watching Frances Ha. It was a light hearted movie that flowed along well, and had likeable characters. You can relate to the joys and angst of being a twenty-something finding your feet as you journey through life.
A special opening night of Frances Ha presented by RTRFM 92.1 kicks off on Thursday 15 August, from 8.30pm to kick off the annual RTRFM Radiothon which runs from August 16 to 25. Party to the sounds of DJ Chris Wheeldon and Sarath Tout at the wheel, along with pizza from Siena's. Looks like a great night out!
If you are after a good comedy drama in a modern day New York setting with some likeable characters, you'll enjoy watching Frances Ha at Luna Leederville or Luna on SX in Fremantle.
If you enjoyed this article, please share it!