Details

Category: Arts & Culture
Published: Tuesday, 20 March 2018 11:16
Written by Nita Teoh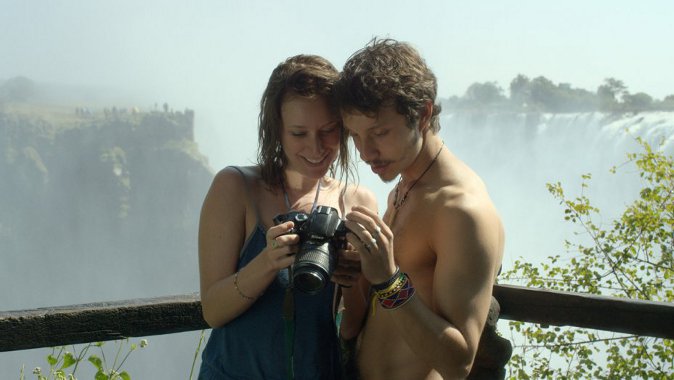 Cristina (Caroline Abras) and Gabriel Buchmann (João Pedro Zappa)
Photo Credit: Gabriel and the Mountain
The film Gabriel and the Mountain follows backpacker Gabriel Buchmann (João Pedro Zappa) as he travels through Africa, keen to make the most of his year long trip before commencing studies at a prestigious American university.
We shadow him on his adventures, as he wanders off the beaten track to explore new places and make new friends. His travels take an interesting turn when his girlfriend Cristina (Caroline Abras) joins him on the journey, and they are faced with several challenges, both on the travel front and with their relationship.
Director Fellipe Barbosa does an outstanding job with the cinematography, capturing Africa's distinctive landscapes and the beautiful nature of the people, making you feel as if you are right there travelling along with Gabriel on his odyssey.
This Cannes prize-winning true story will leave its mark on you with its touching and poignant moments. It also raises some thought provoking issues on what it means to travel, and what do we leave and take with us on these journeys.
Though quite a long movie at over two hours, it sped by quickly.
The UWA Somerville outdoor movie theatre is always a joy to visit with its magical ambiance set in the garden of pine trees.
Make a night of it by bringing a picnic basket, or treat yourself to some of the enticing food and beverage options available, including wood fired pizza from Charlie's Pizza.
Gabriel and the Mountain is now showing as part of the Perth Festival Lotterywest film season.
It is screening at the following two locations:
UWA Somerville, from 20 Mar - 25 Mar 2018
ECU Joondalup Pines from 27 March - 1 Apr 2018
If you enjoyed this article, please share it!


To find out about the hottest events around Perth, follow us at @PerthWalkabout