Details

Category: Arts & Culture
Published: Thursday, 02 June 2016 12:10
Written by Nita Teoh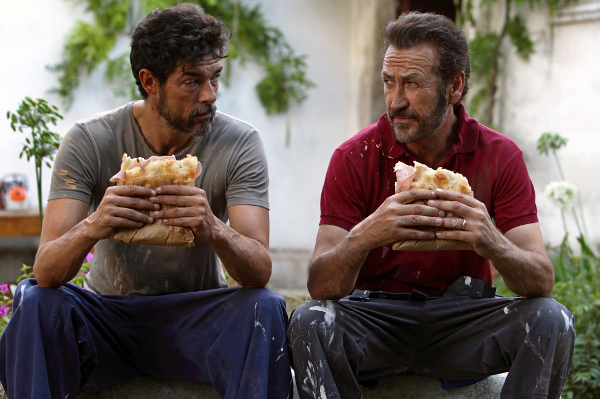 What does an atheist father do when his son announces to the family that he wants to be a priest?
That is the dilemma posed in the movie God Willing or "Se Dio Vuole", where it was the number 1 smash hit comedy success of the 2015 Lavazza Italian Film Festival.
God Willing has hit the screens in Perth and is now showing at Cinema Paradiso in Northbridge and Luna SX in Fremantle.
The movie won multiple awards at the international film festivals – winning the audience prize at the 2015 Tokyo International Film Festival, as well as winning the best new director title at the 2015 Italian academy awards and the 2015 Italian National Syndicate of film journalists.
Up and coming Director Edoardo Falcone has us in fits of laughter with his comedy about an Italian family that consists of Dad - Tommaso who is a busy heart surgeon, his beautiful but somewhat dissatisfied wife Carla, and their 2 children, daughter Bianca who is married, and son Andrea who is a student.

As they go about their lives, suddenly, all hell breaks loose when their son Andrea announces that he is abandoning his medical studies to become a priest. His Dad is a non believer, and so the story unfolds as each person in the story confronts their own unique challenges.
Into the story comes Father Don Peitro, a charismatic priest who has a keen following of young church goers including Andrea who is very much captivated by his personality and drawn into his teachings.
On the surface, all seems to be rosy with the church activities of Father Don Peitro. However, everything is brought into doubt when Tommaso uncovers a secret from the priest's dark past. In trying to look out for his son by investigating the priest's past and motives, Tommaso, in the course of a sequence of funny events, in turn is challenged by his own act of deceit.
God Willing is a rocket of a comedy that will leave you in fits of laughter. And though light hearted and extremely funny, it also has a serious side to it - raising some interesting themes and posing some interesting questions about finding fulfilment in life and what brings us the most joy and happiness.
The smash hit Italian comedy opens at Cinema Paradiso in Northbridge and Luna SX in Fremantle on 2 June.
If you enjoyed this article, please share it!