Details

Category: Arts & Culture
Published: Thursday, 16 May 2013 08:00
Written by Nita Teoh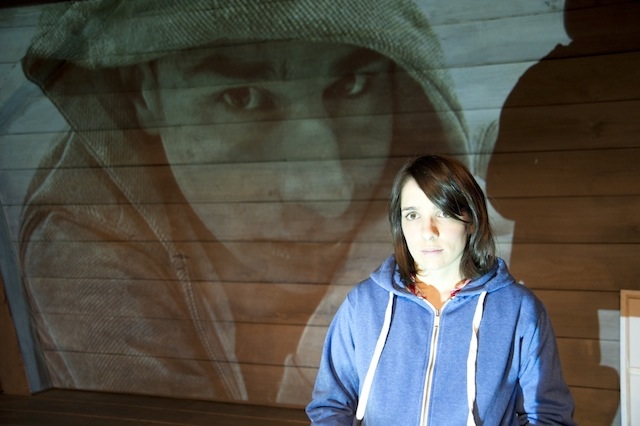 Photo Credit: Heidrun Lohr
On this Wednesday evening, my partner and I ventured to the State Theatre Centre of WA to watch the opening night performance of Goodbye Jamie Boyd, a collaboration between Buzz Dance Theatre and Monkey Baa Theatre Company.
The key character in the play is Anna, who lives with her family on a farm in a little country town. She is best friends with her brother Jamie - so close that they do everything together. Then her brother Jamie starts to turn on her, becoming threatening and a menace to her life, forcing Anna to perform dangerous acts. As the story unravels, we discover that Anna's depictions of life with Jamie are that of a person with schizophrenia - Jamie died before she was born.
Gemma Yates-Round's puts on a stellar performance as Anna. Within the intimate setting of The Underground Theatre, Yates-Round's commands the audience's attention from start to finish. As we follow Anna on her journey to control her illness, we experience how treacherous living with a mental disorder is. Her feelings swing wildly between isolation, torment, fear, and agony, to name just a few of the emotions vividly displayed during the night's performance.
A key number of challenging themes are communicated throughout the play. The first theme is that of a young person finding themselves as an individual as they mature into adulthood. As with any teenager still at school, the urge to belong and coping with peer pressure are common issues. Anna has her best friend Karen, with whom she shares just about everything, except for her darkest secret.
The other key theme that stood out in the play is the stigma faced by a person with mental illness when confronting their family and friends, and society. For Anna, it is already difficult to come to terms with the fact that she has a mental condition. On top of all that, she is reluctant to reveal her illness to her family because this would add further pressure in already difficult times.
She needs to find a confidant or friend who could be a supportive shoulder to lean on. Fortunately, Anna loves to paint, and in her art teacher she finds a support when she most needs it.
The imaginary relationship between Jamie and Anna was cleverly brought to life through the use of projections, lighting, sound effects and choreography. With few props and no cast to fall back on, Yates-Round's does a superb job of capturing the audience's attention and holding it solo for over an hour - no mean feat.
The story flowed along well, with Anna's final goodbye to Jamie bringing tears to the eyes. And as Anna says in her closing lines, many famous people – the likes of Vincent Van Goh, Beethoven, and Abraham Lincoln all suffered from this same mental illness, but still managed to make their mark on the world.
Goodbye to Jamie features a commanding performance by Gemma Yates-Round, Peter Fares, and the team at Buzz Dance Theatre and Monkey Baa Theatre Company. It tackles the sensitive subject of mental illness without resorting to cliche or excess sentimentality. Watch it and be swept into the world of Anna.
Event Details
Play: Goodbye Jamie Boyd

Performers:Gemma Yates-Round & Peter Fares

Based on the verse novel by Elizabeth Fensham

Dates: 15th to 25th May 2013

Companies: Buzz Dance Theatre and Monkey Baa Theatre Company
Location: Studio Underground, State Theatre Centre
Goodbye Jamie Boyd is showing in the month of May.
For further info visit the Buzz Dance Theatre website.

If you enjoyed this article, please share it!