Details

Category: Arts & Culture
Published: Saturday, 07 February 2015 13:32
Written by Greg Letts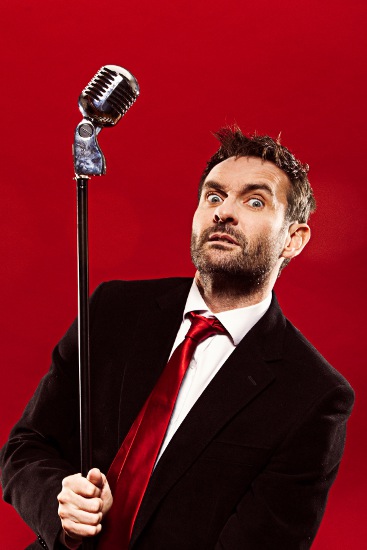 After a few nights out in a row at the Perth Fringe Festival and with a dose of man flu, I was seriously thinking about sending my partner out solo to watch British comedian Gordon Southern perform his "Your New Favourite Comedian" show. But after being handed a pack of tissues and being told in no uncertain terms that it was my turn to write a review, I struggled out to Northbridge to find the streets around the Perth Cultural Centre in gridlock, with carparks full and a level of bumper to bumper traffic not often seen on a Friday night in Perth. Obviously Perth has got the message about the Festival and performers like Gordon Southern – it seemed like every man and his dog were out on the town.
After being forced to park somewhere around West Midland, I casually strolled up to the Circus Theatre tent with 15 minutes to spare, only to find out that I had got the time wrong and the doors were closing on me. I quickly scooted in and perched myself on one of the few empty seats available – although the free seats didn't last long as a few more stragglers attempted to sneak in once the show began. Luckily nobody sat too close to me so hopefully I didn't pass on any nasty microbes to my fellow attendees.
Gordon Southern came on stage to warm applause – it was clear that he had quite a few existing fans in the audience already – possibly he was already their favourite comedian? In the sweltering Perth heat, Gordon was already sweating and he must have lost a couple of litres of fluid as he proceeded to light up the enthusiastic Perth crowd.
The Circus Theatre is an intimate venue – laid out in a ¾ circle with 4-5 rows of seating. Which means that there is nowhere for the audience to hide from the comic, and no way for the comic to ignore the mood of the audience – daunting stuff for any nervous comedians. Fortunately Gordon is obviously a veteran of the trade, as he played the crowd for all it was worth, with some good humoured ad-libbed banter with several members of the audience interwoven with his regular show.
Gordon is a delight to watch on stage as he slips effortlessly between telling stories about his life, revealing interesting fun facts and sneaking in some of the quickest (and funniest) raps around. He even managed to bring the mood down as he spoke about the tragedy of his first love, interspersed with a few reminiscences of the 80's and 90's – (ah, C90 cassette mix tapes!), before later on riffing on this tragedy to bring humour out of pathos. But the highlight of the show for me was his two different alphabet stories, both of which brought the house down (oh, and hitting himself in the groin when swinging his microphone, which also rocked the house and brought tears to the eyes of every male audience member!).
Gordon has his routine down pat but his ability to improvise a quick joke depending on the situation is extraordinary – helicopters overhead, visiting basketball fans, dropped glasses, heckling drug dealers and patrons leaving early were all merged into his performance with ease.
A little over an hour after taking my seat, I was glad I had shrugged off my cold and made the effort to get down to the Fringe Festival and check out Gordon's show. They say that laughter is the best medicine, and I got a good dose last night!
If you are looking for comedy that is clever and off the cuff instead of just crude, go no further than Gordon Southern's "Your New Favourite Comedian" Fringe show. He may not be your first comedy love, but he might just become an affair to remember.
If you enjoyed this article, please share it!
Greg Letts is a ppc marketer, ping pong player, guide dog puppy raiser by day, and an entertainment reviewer by night. To get the insider's perspective on upcoming events at Perth, follow us @PerthWalkabout