Details

Category: Arts & Culture
Published: Monday, 22 June 2015 09:43
Written by admin2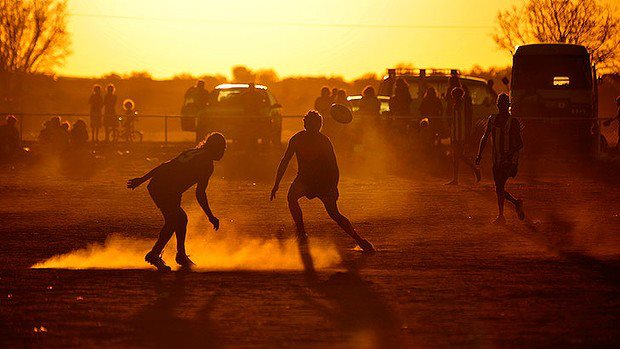 Greenfield
Photo Credit: Tino Films


The uniquely West Australian production of Greenfield, a five episode web-series will premier at Luna Leederville this Thursday 25 June.
Greenfield is an Australian-Danish cinematic soap-drama web-series set in rural Australia, which follows the story of the main character James hoping to start a new life in small town Greenfield with his girlfriend Kelly.
After an absence of over ten years, James' aspirations to rebuild his former life with girlfriend, Kelly are short-lived when her brother confides in her a volatile secret.
The series is about new beginnings, in the wake of attempting to fix the past. Greenfield takes a look into life in modern day, rural Australia, where the youth seem to have been forgotten by the rest of society. They have been left to fend for themselves in a harsh and brutal environment driving them to repeat their parent's mistakes and abuse, and where each person is left to fight for themselves.
Greenfield builds a simmering tension with stunning visuals of the Australian panoramic landscapes stretching silently into the horizon. The series was filmed in the wheatbelt town of Merredin, where the cast and crew worked and lived out of the old Cummins Theatre.
It is an observational drama and it deals with many issues that are present in rural communities within Australia today, so the production team felt that it was very important to get the people of Merredin involved in the production. The cast and crew have been immensely grateful for the support of the local community – some who were able to hone their acting skills through participation in acting and film making workshops and then were cast as actors and extras in the production.
Daniel Tenni, Producer of Greenfield is a West Australian artist who began his film career at Curtin University in Perth when a short he wrote and produced called "Restare Uniti" took him to the Cannes Film Festival. From there as Director of Tino Films he established a working relationship with Danish director Julius Telmer of Bread and Butter, and together they worked in conjunction with the Danish Film Institute to allow post-production to take place at facilities in Copenhagen.
In the words of Daniel Tenni, Producer of Greenfield:
"We were determined to create something new, something real, not just bank robberies and car chases and Hollywood magic. We wanted something raw and confronting that could make a difference in people's lives or at the very least inspire discussion about some of these issues that exist within our communities."

ScreenWest and DFI have been instrumental in supporting the web series from conception to production.
The majority of the music used in Greenfield has been created by local Perth artists including the soundtracks Tender Lies by Get your Gun and Monkey by Josefine Skov.
The web series has also just been nominated by the WA Screen Awards (WASA) for four West Australian screen awards in the areas of acting and best drama short form.
After its premier at Luna in Leederville this Thursday June 25, Greenfield, one of the first major Australian dramatic web series of its type will be released on YouTube and Facebook for public viewing.

Event Details
Event: Greenfield Series Premier & After Party

Producers: Tino Films and Bread and Butter
Location:

Luna Leederville,
155 Oxford St, Leederville

Date: Thursday, 25 June 2015, 7pm

Tickets: $20

For further information, visit the Greenfield Facebook page.

To book tickets online for the premier of Greenfield, visit this page.



If you enjoyed this article, please share it!
To get the insider's perspective on upcoming events at Perth, follow us @PerthWalkabout