Details

Category: Arts & Culture
Published: Friday, 10 March 2017 09:44
Written by admin3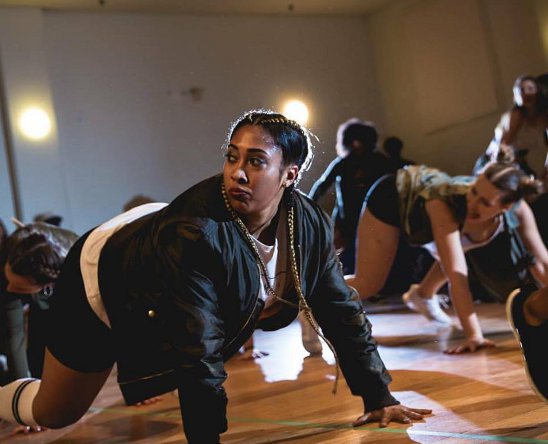 Dancehall Class
Photo Credit: Elan Dance Est. Perth

Whether you're a natural born dancer or a newbie who feels a tad uncoordinated – don't sweat!
There's an easy solution in sight whatever your level to brush up on your skills and to have fun by attending a dance class or two this month.
In the spirit of Harmony Week in WA which will run from the 15th to the 21st March, Elan Dance will be celebrating and embracing diversity through the power of dance. Their 3 day dance extravaganza workshops will be held across three locations in Perth, including at their cbd location within the Kings Street Arts Centre.
Tucked away on the top floor of the King Street Arts Centre away from the hustle and bustle of the daily grind of city life, you'll find throughout the week, dancers strutting their stuff, and moving to the groove with classes such as hip hop, afro jam, power yoga and dancehall.
Dances classes provide a fantastic opportunity to get a good workout, make friends, and to belong to a fun and vibrant community.
Feeling scared?
Don't sweat! – classes will be easy to follow, think of it as just you and some new mates, grooving, and feeling all the feels.
Teachers at the Élan Dance studio are top choreographers, performers and instructors in Australia, and will help you to get into the groove in no time at all.
Event Details:
Event: Harmony with Elan Dance

Workshop 1: The Game Changers
Date: Tuesday 14th March 2017, 530pm - 930pm
Location: 27 Truganina Road, Malaga
Workshop 2: The Fearless
Date: Wednesday 15th March 2017, 530pm - 930pm
Location: Kings Street Art Centre, 357-365 Murray Street, Perth
Workshop 3: The Bold
Date: Monday 20th March 2017, 6pm - 730pm
Location: Darlington Hall, corner of Owen Street & Pine Terrace, Darlington

Cost: $20 per class or 4 classes for $40 for first timers

Organisers: Elan Dance Est. Perth

For further information about the Harmony with Elan Dance workshops in Perth this month, contact Rita Nita on mobile: 0424 186 825 or visit their Facebook page Elan Dance Est

If you enjoyed this article, please share it!
To find out about the hottest events around Perth, follow us at @PerthWalkabout