Details

Category: Arts & Culture
Published: Sunday, 12 January 2014 16:50
Written by Greg Letts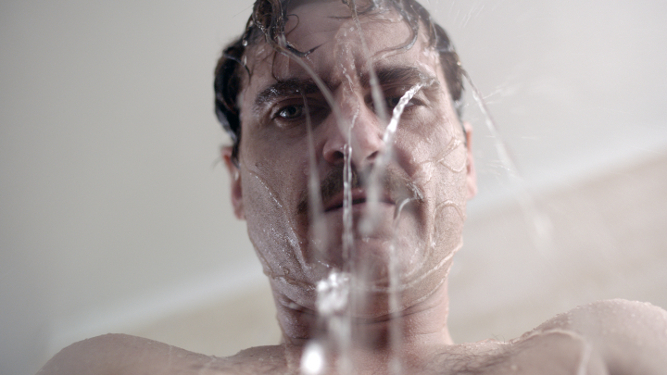 Joaquin Phoenix as Theodore in HER
Photo Credit: Warner Bros. Pictures

"HER" the modern romance with a unique twist is now showing at Luna Leederville, SX and at its outdoor cinema. The movie is being promoted as "HER - a Spike Jonze Love Story", and given the premise of a man falling in love with a computer operating system seems kind of creepy, it is a credit to just how well Spike Jonze and his cast pull it off. It is surprising how fast you move from the cynical smirk stage to the point of having real empathy for both Theodore and Samantha as they struggle through a relationship that perfectly showcases a jaded soul being reawakened by sharing the innocence and wonder of another's view of the world.
Full credit must be given to both Joaquin Phoenix as Theodore, and Scarlett Johansson who remains offscreen as the voice of the OS Samantha, who both have incredibly difficult roles to play, and who perform them superbly. Phoenix is given the burden of being our on-screen focus, and manages to hold our attention and display the progress of a relationship all by himself. Meanwhile Johansson manages to build a believable character via voice alone, moving from the fledgling computer simulation to a believable person in an impressively short period of time.
Also surprising is just how well the technology blends into the storyline here. While there are plenty of cool tech gadgets, the future displayed in her doesn't seem all that far away from modern day 2014. And as the movie progresses, the scenes that develop as Theodore and Samantha come together seem like perfectly natural consequences of our rapid tech adoption. While we may be a long way away from computers with souls, if they did become self aware the future presented by HER doesn't seem unrealistic. This is probably because Spike Jonze realizes that while technology may advance and change the way we live our lives, people will still be pretty much the same in the future, with the same problems, desires, conflicts and needs that we have now.
And perhaps that is the beauty of HER. The advanced tech angle allows Jonze to look at many age old questions with a fresh perspective. Is it cheating if nothing physical happens? Can you love more than one person at a time? What happens to a relationship when those involved change and grow over time, especially if one partner gets left behind? Can a relationship between non-equals (intellectually, physically, or emotionally) last? Will your family and friends accept your relationship? Why do we sabotage our relationships, and repeat our past failed behaviour with new partners? Should somebody with a lot of emotional baggage attempt a relationship with somebody with no relationship scars? Is it healthy to be dependent on only one other person? HER raises these questions along the way, but doesn't attempt to define the solutions.
We see how Theodore and Samantha attempt to cope with the issues they encounter, but Jonze refrains from attempting to moralise - we see two ordinary people attempting to make sense of the world, their place in it, and whether that place will be with each other in the future. We feel for them, laugh with them, empathize with their pain and struggles, and hope for a happy ending. And when you consider that one of those people is an OS, and that most of us started at the "ick" stage at the beginning, that's a pretty big accomplishment in just two hours.
Many films are said to be thought provoking. HER is one that can honestly lay claim to that title. It is also touching, moving, funny, sad and a glimpse of a possible future. Not to mention two hours of high quality entertainment. A very good start to my 2014 film viewing - add it to yours.
If you enjoyed this article, please share it!