Details

Category: Arts & Culture
Published: Sunday, 12 April 2015 09:42
Written by Nita Teoh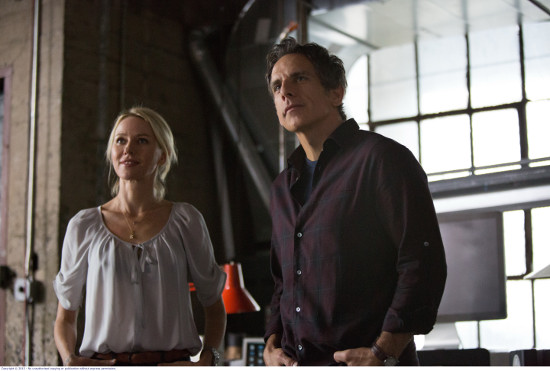 Director Noah Baumach's latest movie "While We're Young" has hit the screens at Luna Palace in Perth and follows the lives of Josh and Cornelia, a middle aged couple living in New York. Josh (Ben Stiller) is a documentary filmmaker stalled on his second project Josh (Ben Stiller) and his wife Cornelia (Naomi Watts) helps produce her legendary father's film documentaries.
Baumach is known for a long line up of movies including relatively recent ones such as Frances Ha, Greenburg and The Squid and the Whale.
Josh and Cornelia's have found themselves in a rut, until by chance they develop a blossoming friendship with Jamie and Darby, a young couple that attend one of Josh's lectures. Jamie (Adam Driver) is a hipster and aspiring documentary maker and hipster, while his wife Darby (Amanda Seyfried) makes boutique ice-cream. The couples are quite different – a generation apart in age, lifestyle and hobbies, and Josh and Cornelia find the younger couple injecting a zest for life into their own humdrum existence.
It is apparent that Josh and Jamie admire each other for certain qualities, which they themselves don't believe they have. They get swept into each other's worlds, thrown into new experiences, wild and wonderful, different, and poignant at times. As the husbands and their wives become better acquainted, long buried truths and lies are unearthed which jeopardise their friendship.
The movie is entertaining and moves along at a nice pace with some light hearted moments as well as some emotionally tense scenes that bring up some interesting themes.
Truth – as seen through your eyes – is it the real truth?
Self reflection – perceptions about yourself, mirroring how you feel about things and what is happening in your life. Is it you? Is it them? Are other people really out to get you?
Success – what is success? Is success a quality to aspire for? And as defined by who?
Friendship and betrayal, loyalty, long time friends
Infidelity – a kiss, intended, or unintended – is there more to it?
Procreation – perpetuating yourself through your children, and the divide between childless couples and those who choose to have kids.
The differences in life between those who do and those who don't.
Stages of our lives – should we act our age? And what does that mean anyway? A zest for life is a quality separate from our age.
One of the scenes towards the latter part of the movie makes an interesting social commentary about the pervasiveness of technology in our lives and how early in life it now starts.
While We're Young is an enjoyable heart warming story that touches on some interesting aspects of life, relationships, human behaviour and its complexities.
While We're Young will be showing from Thursday 16 April at Luna Leederville and Luna on SX.
If you enjoyed this article, please share it!
Nita Teoh is a ppc marketer and guide dog puppy raiser by day, and an entertainment reviewer by night.

This month on Perth Walkabout - we'd love you to support "Team Harry" on our HBF Run for a Reason - Jog 4 a Dog journey to raise funds for the next guide dog puppy for Guide Dogs WA.
To get the insider's perspective on upcoming events at Perth, follow us @PerthWalkabout