Details

Category: Arts & Culture
Published: Thursday, 10 May 2018 11:10
Written by Nita Teoh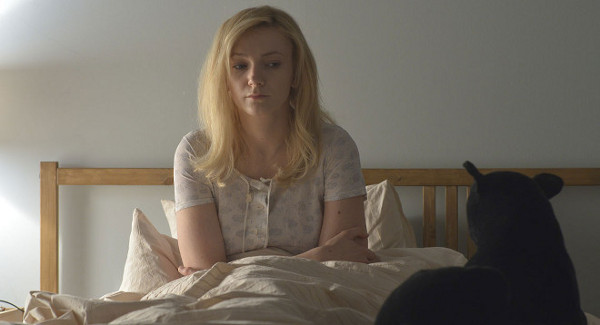 Alexandra Borbely (as Maria)
Photo Credit: On Body and Soul

Is it possible that two people can have the same dream?
This question is posed by Hungarian director Ildikó Enyedi in his latest film On Body and Soul.
Winner of the Berlinale Golden Bear and nominated for the Academy Award for Best Foreign Language Film, the movie follows the romance between the two main characters - Maria, a quality controller and her boss Endre, working at a slaughter house in Budapest.
Enyedi captures with tender cinematic poise the interplay between Maria and Endre – their social awkwardness and vulnerabilities exposed as they get to know each other better.
Against this backdrop, the stark and cold environment of life at the abattoir provided a gruesome picture of cows to slaughter. As a movie goer, it was a little too confronting at times.
The director intimately pans in on the animated faces of the cows at the abattoir, and then again, on the depiction of beautiful scenes of deer grazing in the snow, vividly brought to life in Maria and Endre's dreams.
The movie is beautifully shot with insights into the inner world of the main characters, and shares some humorous moments along the way.
If you are looking for a thought provoking romance drama that is a little bit unique and different, On Body and Soul is a great pick.
It opens at Luna Palace Cinema Paradiso in Northbridge on 10 May.

If you enjoyed this article, please share it!
To find out about the hottest events around Perth, follow us at @PerthWalkabout