Details

Category: Arts & Culture
Published: Saturday, 21 October 2017 11:51
Written by Greg Letts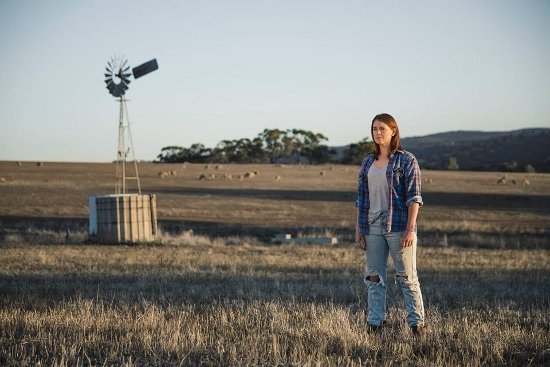 Once We Lived Here
Photo Credit: The Blue Room Theatre
On the surface, Once We Lived Here is the quintessential Aussie story, the stoic farming family (the McPhersons) doing it tough on their drought stricken property. A previous family tragedy has led to the family falling apart, but now a fast approaching crisis has brought them back to the homestead for what might be their last reunion.
Set in the not too distant past, Once We Lived Here can be viewed as a microcosm of Australian life – the clash between city and country, the struggle to survive in a harsh unforgiving environment, and the ignoring or denying of past mistakes and actions that have caused rifts in our society in modern times.
But Once We Lived Here is just as engaging when taken as the simple story of the McPherson family, where the dying matriarch Claire gathers her children together to say last goodbyes, and make one last attempt to shepherd them towards a better future.
Unashamedly true-blue Aussie in its approach, Once We Lived Here is as wide ranging as the big brown land we live on. It's funny, dramatic and tragic in turn, and the musical numbers complement the story rather than acting as punctuation between events. The use of flashbacks with just a slight change of approach by the cast is also a clever way of achieving a seamless telling of the tale.
With live musical theatre in an intimate venue like The Blue Room Theatre everything is raw and unfiltered, and the cast and crew do a wonderful job both with their acting and singing under the circumstances. Space restrictions put the band offstage, but the musical production and voice work remains tight and on point. The songs by writers Mathew Frank and Dean Bryant give the cast some great material to work with, and they certainly do them justice.
Whereas many bigger musical productions use flashy special effects to hold your attention and help you ignore the mediocrity of the music, Once We Lived Here instead manages to captivate the audience for over two hours with a simple but authentic story told (and sung!) extremely well. It's a production well worth staying up late for.
If you enjoyed this article, please share it!
To find out about the hottest events around Perth, follow us at @PerthWalkabout