Details

Category: Arts & Culture
Published: Wednesday, 10 February 2016 14:31
Written by Greg Letts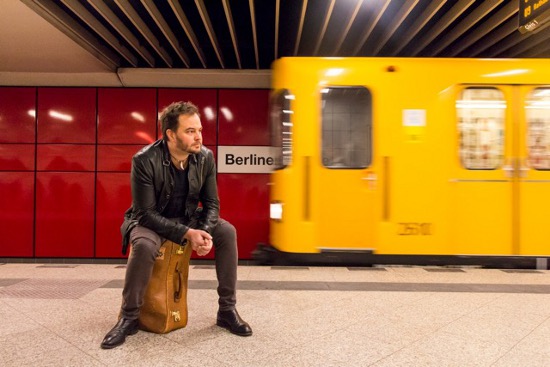 My partner and I tend to park out of the city and walk in to Fringe World to avoid the traffic, so when we arrived early to Paco Erhard's show at the Comedy Shack, we decided to rest our legs by sitting down on the ledge to the left of the main entrance.
We amused ourselves by watching the various fitness fanatics arrive and leave from the gym upstairs in the venue (more on this later), and idly watching passers by walking down Parker Street in Northbridge.

After seeing a few shows in smaller venues this year, it looked like Paco would have a full house – we could see at least 40 or so people waiting patiently on the other side of the entrance. It wasn't until it was time to go in that we realised our mistake – those 40 people were just the tip of a long, long line of a couple of hundred Paco Erhard fans which carried on way down the street. Oops!
Going meekly to the back of the line, we then encountered a strange phenomenon – people in Perth wanting to know what other people are queuing up for. We were asked several times by complete strangers about what show we were lining up to see – we would answer "Paco Erhard – the German comic", and then people would go "Oh, OK" and disappear into the night – either in search of another show or a shorter queue. Go figure.

Once we finally got into the Comedy Shack, we were at the back but still had a good view of proceedings – and more importantly, we were directly under the airconditioner's stream of cold air. Bliss!

After a small delay, Paco took to the stage to the delight of his fans, and quickly launched into his own unique style of delivery. Having never seen or heard Paco before, it took a little while to adapt to his accent (a mixture of German and Aussie), but once we got the hang of it we started to get into the show.
Paco apparently has a trademark of being politically incorrect in his shows, and it didn't take long for this to be evident, as he mercilessly ripped into his fellow Germans and stuck it to us Australians as well. Even poor old New Zealand copped a serve. Nazis, concentration camps, poo porn (don't ask!), sharks, English politeness, Aussie politicians and bogans – it was open season on everybody. But rather than just taking cheap shots and going for easy laughs, Paco demonstrates an intelligent mind at work, observing the absurd wherever he goes. I thoroughly enjoyed the whole hour, and his German driving commentary at the end with accompanying poster was probably worth the price of admission alone!
Paco also got to show off his improvisational skills, with a couple of comedy gold riffs on the crashing sound of the weights being thrown around upstairs at the gym. With plenty of fans coming back to see him in what may be his last year at Fringe World Perth, it was easy to see why Paco has built up a sizeable following in recent years – he brings the funny.

Highly recommended to everybody in need of a good laugh, except for the thin skinned and easily offended.
If you enjoyed this article, please share it!
Find out about the hottest events in Perth, by following us at @PerthWalkabout