Details

Category: Arts & Culture
Published: Saturday, 05 July 2014 10:29
Written by Nita Teoh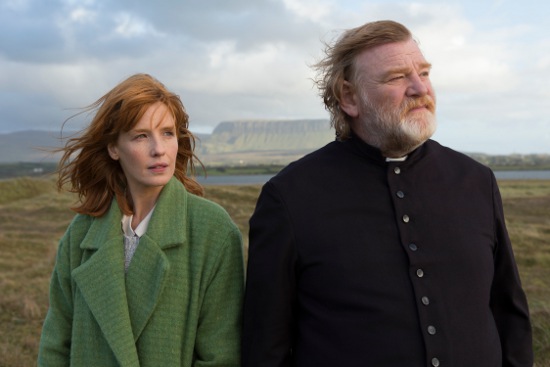 Calvary is a suspense filled dramatic dark comedy set in Ireland, now showing at Luna Palace - Luna Leederville and SX in Fremantle.
It is brought to us by John Michael McDonagh, maker of The Guard.
The story revolves around the priest Father James. Called to the church late in life following the death of his wife, we follow Father James as he attempts to minister to his flock after being given one week to live by one of his parishioners during confession.
Some of the themes that came through the movie:
Sins vs forgiveness - Father James makes the comment that perhaps we focus too much on sins, we should also focus on all the good virtues of people, and that forgiveness is underrated these days.
Family relationships – the loss of loved ones can have a long lasting impact on those who are still alive. The movie explores the aftermath of the death of Father James wife, as he and his daughter attempt to reconnect and heal old wounds after many years of estrangement.
Human relations – as the village priest, Father James knows more about his parishioners and what goes on underneath the facade they present to others. He sees people at their worst, in their times of pain and need, and has to constantly deal with their anger, disillusionment and disappointment about their lives. Ironically, in the end it is a foreigner who reignites Father James' passion for his calling, setting the scene for the climactic finish.
The church vs the man – Father James is seen as someone who is righteous, always of the utmost correct behaviour. But even priests have their bad days (or in this case, bad weeks).
The Catholic church and sex scandals – always a sensitive topic, this issue is not glossed over in Calvary.
As with any good Irish movie, there were numerous scenes set in the pubs, as the personalities of the characters in the movie unfolded. Whether it is in the confession box, or the pub, Father James doesn't take a backward step as he looks after his people. Amidst all the intenseness of the movie, one other thing that I enjoyed was the beautiful, tranquil scenery, a peaceful backdrop to the turmoil occurring in the village.
Father James dog, Bruno the golden retriever was awesome too.:-)
Calvary reaches a dramatic climax towards the end. Tears were shed by some audience members, and after 1.5 hours of rising tension, it was good to finally breathe a sigh of relief at the movie's end.
There is much to appreciate in Calvary, especially for those who enjoy character driven films with a lashing of 90% dark humour.
If you enjoyed this article, please share it!