Details

Category: Arts & Culture
Published: Thursday, 28 March 2013 10:00
Written by Nita Teoh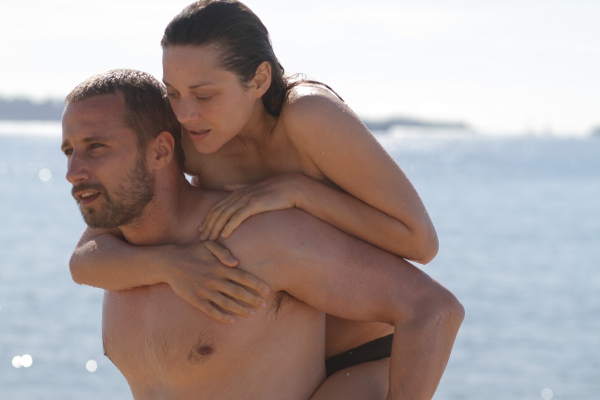 Luna Leederville brings to Perth audiences the movie Rust and Bone by Director Jacques Audiard. Audiard is well known for his Oscar award winning movies such as A Prophet and the eight Cesar-award winning The Beat That My Heart Skipped.
The two key characters are Ali ( played by Belgian actor Matthias Schoenaerts, and Stephanie (played by award winning French actress Marion Cottilard).
The movie begins with Ali and his young son Sam turning up on the doorstep of his sister's house after a four year absence.
Rust and Bone takes you on a roller coaster ride as you follow the ups and downs in Ali and Stephanies ' lives. It is violent in parts, and poignant in others with tender moments as the characters spar in conversation. There are also some fun moments where the movie hones in on their day to day lives.
Through a chance encounter, Ali, a bouncer at a nightclub meets Stephanie, who is out partying for the night and ends up in a brawl. Shortly after, Stephanie, a whale trainer has a catastrophic accident which turns her life upside down. She reaches out to Ali and their friendship continues to blossom as they become more involved in each other's lives.
Towards the latter part the movie, there is an "I can't believe this is happening" incident where Ali nearly loses his son Sam. We are drawn into Ali's struggle, hoping that in this near death moment, he will fight and come through, but as in real life, there is never any certainty. Just like Ali and Stephanie, we try to create some semblance of security in our lives, but we can never really know what is around the corner.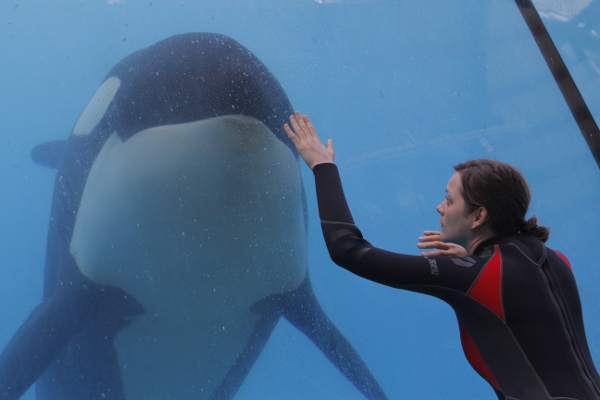 The idea that we all face challenges in our lives is a theme that runs throughout Rust and Blood, with Audiard exploring several different views on the subject:
Coming to terms with a sudden disability - yesterday you were normal, and today, your disability causes people to treat you differently. Inside you are still the same person. Why can't people see that?
Bringing up your children – you will always love your own flesh and blood, but sometimes your actions such as a burst of anger or rage, can leave a lasting imprint and emotional scars that a young child may carry for into adulthood.
One night stands – they are often treated casually as just a bit of fun, with no need to become emotionally entangled. But humans are driven to seek a stronger connection that can only be gained through a long term relationship. Commitment is not an easy thing, but it is rewarding once we have been able to develop a bond between our partner and ourselves. At the end of the day, we all want to be loved.
Rust and Bone is a moving account - a rollercoaster of heartfelt emotions - anguish, dark moments, and romance between the characters all rolled into one. The powerful story of Rust and Bone will stay with you long after you have left the theatre.
More Details
Movie: Rust and Bone

Date: Showing from 28 March at Luna Leederville and Luna Outdoor
Director: Jacques Audiard
Starring: Matthias Schoenaerts, Marion Cottilard

Country: France, Belgium

Rating: MA 15+
Length: 123 mins
For more information visit Luna Leederville
For more Related Articles, please scroll to the bottom of this page.
If you enjoyed this article, please share it!