Details

Category: Arts & Culture
Published: Thursday, 26 June 2014 11:09
Written by Greg Letts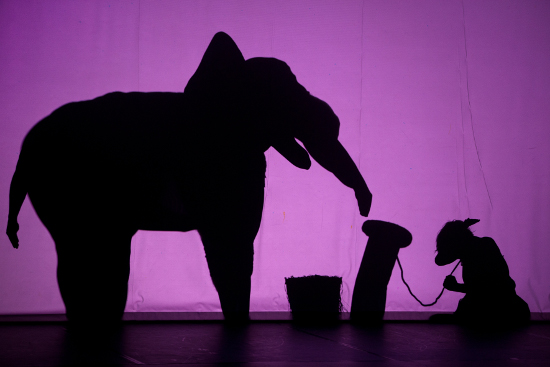 Photo Credit: Emmanuel Donny


While sitting in our seats at the Regal Theatre in Subiaco waiting for the start of Shadowland, my partner and I perused the objects on stage and speculated about what sort of experience we were in for. From the brief teaser trailer we had seen, it looked like we were going to witness a night of shadow puppetry with a bit of a twist. Tired as I was at the end of a long day, I wasn't entirely sure that I was going to be able to stay awake for 90 minutes of watching shadows on a screen.
And then the performance was suddenly over, and we found ourselves clapping madly for the cast and crew, who had blown us away with their performance.
Shadowland involves silhouettes on a screen, but it's a long way from mere shadow puppets. It has dancers on stage, but it's not like any dance performance I've ever seen. It has a storyline, but it's kind of way out there, in perfect keeping with the spectacle on stage. It's got special effects, but more than just technological wizardry – watching people transform into dogs, centaurs and magical mystical creatures right in front of your eyes with no more hi-tech than a light and a screen is entrancing!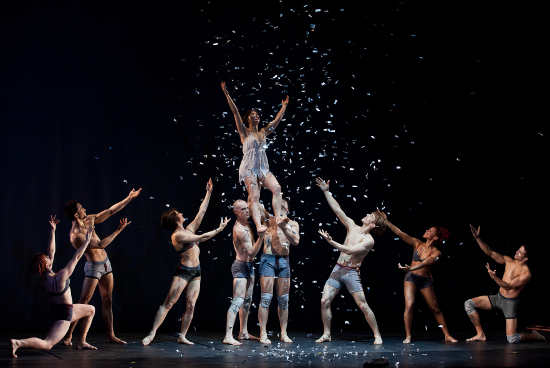 Photo Credit: Emmanuel Donny


I can only imagine how hard this must have been to bring everything together and make it work – the performers have to manipulate their bodies just right in order to cast the proper silhouette, but the production was flawless.
And while technically perfect and a visual feast for the eyes (and a terrific score by David Poe to keep your ears happy too), Shadowland also has heart and soul. The little touches of emotion here and there shone through – who could have though a shadow dog-girl could be so expressive!
A final kudos to the performers – I was so impressed with how easy you made all those lifting and floating moves look – it looked so graceful and easy. Hats off to you all!
Shadowland succeeds in taking the heroine to a strange, wonderful and sometimes dangerous world, and we as the audience are lucky enough to come for the ride. It's not the easiest thing in the world to describe, but I know great entertainment when I see it. Go see Shadowland whilst it is in Perth - it's on till the 6th July.

If you enjoyed this article, please share it!
Greg Letts is a ppc marketer, ping pong player, guide dog puppy raiser by day, and an entertainment reviewer by night. To get the insider's perspective on upcoming events at Perth, follow us @PerthWalkabout