Details

Category: Arts & Culture
Published: Friday, 05 April 2013 09:07
Written by Nita Teoh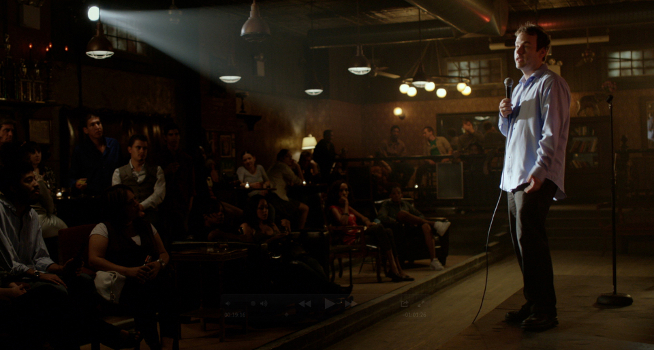 Mike Birbiglia (as Matt Pandamiglio)
Sleepwalk with Me is now showing at Cinema Paradiso in Northbridge - it is a beauty of a movie, funny yet heart wrenching at times. If you enjoy story telling at its best you will be touched by the characters in this movie, who share the journey of their life as they navigate through some of life's most challenging issues that can bring unbelievable anguish and pain.
The movie is brought to you by the producers of This American Life and stars Mike Birbiglia as Matt Pandamiglio. It is interesting to note that the story was inspired by his own life – Birbiglia has worn many different hats – first as a comedian, then playwright and now filmmaker.
As we follow Matt throughout the movie we can only sympathise, groan, and at times laugh at the situations that he gets into – he certainly has more than a few issues to tackle. He's got a sleepwalking problem that comes out of left field; Abby, his girlfriend of 8 years is wanting to take the relationship further and get married (and he's really not ready for it and doesn't know what to do); and on top of all that he is in the early stages of a stand up comedy career whilst bar tending to make ends meet. He also has his parents to content with, who are supportive in helping him solve his problems, with well meaning actions such as his Dad booking him an appointment to see a sleep specialist which only gets him more wound up!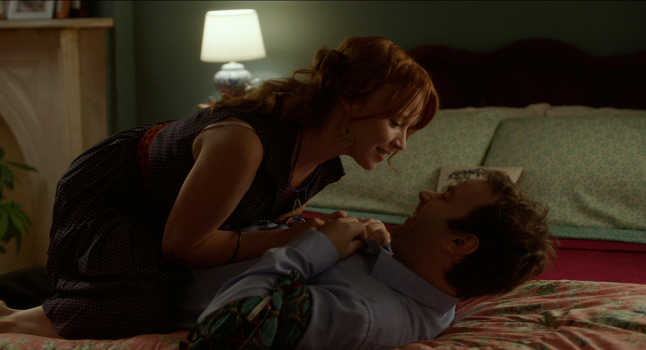 Lauren Ambrose (as Abby) and Mike Birbiglia (as Matt Pandamiglio)


I also enjoyed seeing Lauren Ambrose as Matt's girlfriend , having followed her as Claire Fisher in the rather addictive to watch drama series Six Feet Under. She exhibits that same kind of quirky and off-beat personality whilst playing a completely different role here.
Meanwhile, Matt's stand up comedy career progresses in fits and starts, and as we witness him getting better and honing his trade, we are happy for him when people actually laugh at his jokes. There are poignant moments where we see Matt try to deal with the uncertainty of his relationship with Abby and you can only sympathise for the guy...you certainly feel his pain. When he gets advice from his sister about considering having a break from his relationship with Abby to try to sort things out, he tries to initiate this conversation with Abby. He struggles with getting the words out, and somehow everything comes out wrong. On other occasions he takes actions which are misaligned with how he feels. This gets him into some serious poo, and I won't spoil the story by giving away too much!
Sleepwalk with me is a great movie to watch – it is funny, insightful and touching with its character portrayal. It is guaranteed to give you that "feel good" experience of having watched a great movie so go catch it whilst it is showing at Cinema Paradiso.
More Details
Movie: Sleepwalk with Me

Date: Showing from 4 April at Cinema Paradiso
Director: Mike Birbiglia, Seth Barrish

Starring: Mike Birbiglia, Lauren Ambrose

Country: USA
Rating: MA 15+
Length: 82 mins
For more information visit Luna Palace Cinemas
If you enjoyed this article, please share it!