Details

Category: Arts & Culture
Published: Saturday, 23 May 2015 07:43
Written by Hannah Cocivera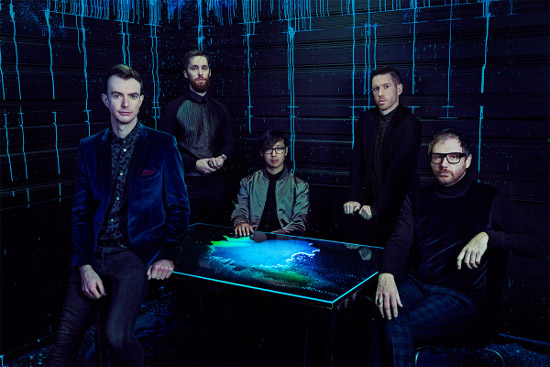 Birds of Tokyo
Photo Credit: Kane Hibberd

It's time to get in the groove!
The State of the Art (SOTA) music festival will be on from noon to 10pm on Saturday, 30 May on the WA Day long weekend.
What better way to celebrate our great state than by dedicating an entire music festival to Western Australian artists? Headlining the fourth annual SOTA festival is Perth born alternative rock band Birds of Tokyo on Saturday 30th May as part of the huge WA Day long weekend celebrations at the Perth Cultural Centre.
Proudly presented by Celebrate WA, in association with West Australian Music (WAM), SOTA will build on the success of the 2014 event, with three ticketed stages along with plenty of free entertainment, to be announced over the coming weeks. One ticket will get you in to see;
BIRDS OF TOKYO
YOU AM I
THE SCIENTISTS | DOWNSYDE | GARETH LIDDIARD | KATY STEELE
SABLE| THE LOVE JUNKIES | TIMOTHY NELSON & THE INFIDELS
ROB SNARSKI | HOLY ROLLERS (REUNION SHOW) | RAINY DAY WOMEN
WE TWO THIEVES | LOIS OLNEY | MT MOUNTAIN | LOWER SPECTRUM
GRACE BARBE | BOOM! BAP! POW | KOI CHILD
HIDEOUS SUN DEMON | LILT |RAG N BONE | MARKSMAN LLOYD
THE COMMUNITY SUPERGROUP (FEAT. DIGER ROKWELL, EMPTY, WISDOM 2TH & MORE)
SOTA Surrounds features;
BOYS BOYS BOYS!| BRAD HALL| CUSTOM ROYAL| DAVID CRAFT| DREAM RIMMY
ENSEMBLE FORMIDABLE| FLOODED PALACE| HUSBAND| JONI IN THE MOON
LEGS ELECTRIC| LITTLE LORD STREET BAND| MAURICE FLAVEL'S INTENSIVE CARE
MOANA| ODETTE MERCY AND HER SOUL ATOMICS| OUR MAN IN BERLIN
PATIENT LITTLE SISTER| RACHAEL DEASE| RILEY PEARCE| THE WEAPON IS SOUND
WANMA PRESENTS: DECIBEL'S STUART JAMES PLAYS THE INFINITY MACHINE
and PINATA PERCUSSION|plus the return of the MC BATTLE
Along with stripped back performances from;
BEN WITT | CHARLOTTE VINNEY | CLAUDIA TERO | HELEN SHANAHAN
HINDLEY | JACOB DIAMOND | JUSTIN WALSHE | KATIE J WHITE | PETE BYFIELD
ROBBIE JALAPENO | RUSSELL AND TOM | SEGERS | XANTHEA


If that's not quite enough for you, the Rough Love Sessions at PICA Bar will showcase some of Perth's best up and coming DJs and producers from 6pm until late: Dave Samuel, Kid Deep, Lenard Lewis Ft Giorgio Bano, Mot3k, +1 and Tenru.
This year's line up has been designed to offer something for everyone, spanning eras and genres, from emerging to nostalgic artists. SOTA is a celebration of WA born, WA bred and WA based artists; it's a unique opportunity to check out our best local talent at the one festival and at one great price.


For further information about the SOTA Festival in Perth and to buy tickets, visit the SOTA Festival website.
If you enjoyed this article, please share it!

This month on Perth Walkabout - we'd love you to support "Team Harry" on our HBF Run for a Reason - Jog 4 a Dog journey to raise funds for the next guide dog puppy for Guide Dogs WA.
To get the insider's perspective on upcoming events at Perth, follow us @PerthWalkabout