Details

Category: Arts & Culture
Published: Tuesday, 03 September 2013 10:45
Written by Katrina Bercov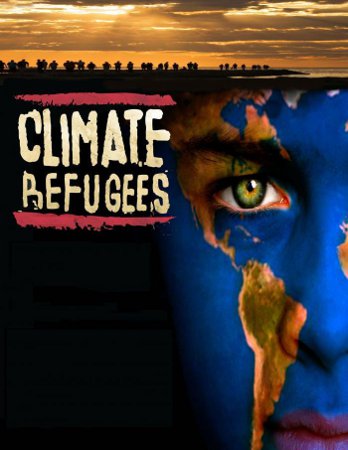 A Greens Pollie, an American Anti-Climate-Change Professor, a Noongar Academic and a Pakistani Comedian walk into a barŠ Submerged.
Submerged is Strictly Hypothetical's latest show "A Hypothetical about Climate Refugees" will be showing on Thursday 5 September at Rosie O'Grady's, in Northbridge, commencing 7.30pm.

When the oceans rise, the Islanders of Neknus can no longer squeeze into the few remaining hilltop houses. Where are they to go and who is responsible?
Inspired by Geoffrey Robertson, and billed as "the thinking person's night out", Strictly Hypothetical is social commentary, meets live comedy.
Hypotheticals allow us to use a fictional context to explore a real world issue. So this event will not be about debating or discussing the issue. It will follow the story of a group of refugees whose home is underwater and how we respond.

Hosted by actor Elisa Williams, the Hypothetical boasts a distinguished but potentially explosive panel:

Prof. Ashley Flair, Anti-Climate Change Scientist (USA)

Senator Scott Ludlam, Australian Greens Senator

Mr Sami Shah, Pakistan¹s first stand up comedian, Sami Shah has been delivering punchlines from the front lines of the War on Terror for 8 years.

Prof. Colleen Hayward AM, Senior Noongar woman + ECU Pro-Vice-Chancellor

Prof Janette Hartz-Karp, Curtin University Sustainability Policy (CUSP) Institute WA

Other "Hypotheticals" scheduled for this year include:

Hidden A Gender: 19 September 2013 about a post-gender world

Fair Game: 3 October 2013 about sport overtaking art

Radiant: 17 October 2013 about the perfect recreational drug
Event Details:
Event: Submerged by Strictly Hypothetical

Tickets: $20/$15 on-line, $25 at the door - only if seats remain.

Venue: Rosie O'Grady's, 205 James St Northbridge

Full details and bookings: www.strictlyhypothetical.com.au

If you enjoyed this article, please share it!