Details

Category: Arts & Culture
Published: Tuesday, 09 February 2016 10:32
Written by Nita Teoh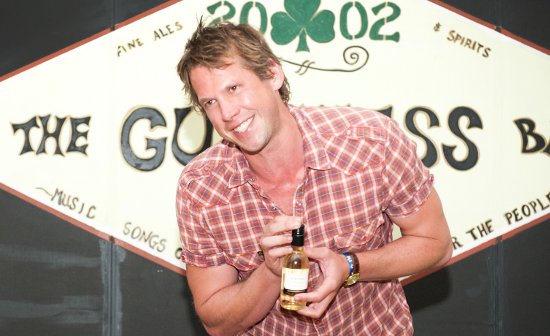 It was a cracker of a hot night as we waited in anticipation to watch The Dinner Party with Xavier Toby on his opening night at Fringe World Perth.
Xavier's brand of comedy is fast and furious and as we got into the proceedings for the evening, it didn't take very long before the people in the audience started to get involved with proceedings, to the amusement of all present.
Comedy stand up is a two way street and the audience on this hot evening rose to the challenge to tease and cajole Xavier in a friendly manner as he ducked, dived and weaved through the slight heckling with ease, demonstrating his over a decade of experience in the comedy industry.
A thumbs up to the use of some clever and simple props to portray the characters at his dinner party. Absolutely hilarious….loved it.
At first glance, some of the issues that he touches on during his stand up act may seem like he is just having casual banter with you, just like you would at a dinner party, covering favourite (or not so favourite…..groan….) topics such as furnishing your house with the latest in IKEA furniture, pics of your friend's baby, home renovations, and property investment. I mean….seriously, do people talk about anything else at dinner parties??!!
Below the surface of his performance, Xavier excels in being able to deliver both humour and wit, with the ability to examine deeper issues about society, humanity and the world, and make us re-evaluate our own values.
Just returned from America to deliver performances in 3 locations at Fringe World Perth 2016, he has outdone himself with The Dinner Party.
If you need a fun night out, and the opportunity to have a good laugh at the insaneness of the sometimes mad world that we live in delivered with a unique Australian slant, then go have dinner with Xavier Toby at Fringe World Perth. And don't forget to pick up a copy of his two books on the way out!
The Dinner Party with Xavier Toby is on at the Deluxe tent, at the Perth Cultural Centre in Northbridge until 14 February.
If you enjoyed this article, please share it!
Find out about the hottest events in Perth, by following us at @PerthWalkabout