Details

Category: Arts & Culture
Published: Thursday, 29 June 2017 12:00
Written by Greg Letts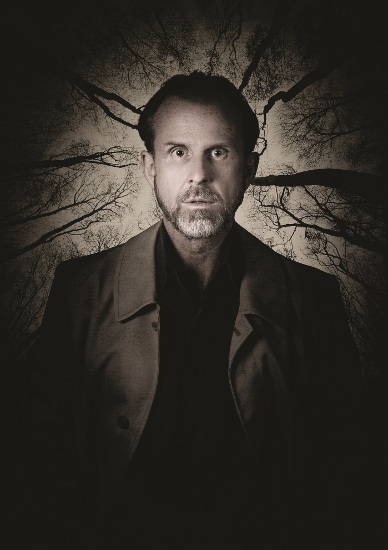 Steve Turner (as Victor O'Meara) in The Great Ridolphi
Photo Credit: The Last Great Hunt and Perth Theatre Trust

One man shows can be tough to pull off, but when I saw a familiar face in Steve Turner (Tartuffe, Dinner, Glengarry Glen Ross) take to the stage as Victor O' Meara, son of the Great Ridolphi, I knew that we the audience were in for an entertaining night at the Subiaco Theatre Festival.
The Great Ridolphi is a one hour distillation of all that is great about theatre. An intimate venue, a sparse but very cleverly put together set, a large helping of comedy along with a side portion of moving drama, along with an intriguing detective story that rattles along at a cracking pace.
The script is a gem, but naturally everything hangs on the ability of the actor to bring to life a number of different characters and locations with no costumes and minimal set changes. Turner rises to the challenge with ease, seamlessly transitioning between the main character and his supporting cast with no more than a shift in posture, a change in accent and a difference in his delivery.
To give too many details of the plot would spoil the show, but suffice to say that it is a terrific hour of entertainment watching the disenfranchised and disaffected Victor deal with the fallout from his father's death and final legacy. With many moments of humour providing a contrast to some touching dramatic scenes, The Great Ridolphi takes some simple props and combines them with skill and flair to produce a little bit of magic at the Subiaco Arts Centre.
The Great Ridolphi is on for 3 more nights as part of the Subiaco Theatre Festival - Thursday 29 June, Friday 30 June and Saturday 1st July.
If you enjoyed this article, please share it!
To find out about the hottest events around Perth, follow us at @PerthWalkabout