Details

Category: Arts & Culture
Published: Friday, 09 June 2017 11:32
Written by Nita Teoh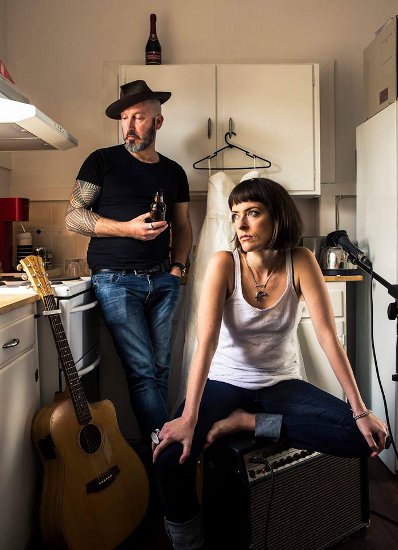 Mark Storen and Georgia King, The One
Photo Credit: Whiskey and Boots
You've finally found your perfect love to propose to - or you think you have.
But if they turn down your marriage proposal, what does this bode for the future of the relationship? They say they love you but plainly don't want to get married - why would that be?
These are some of the central themes that are explored in playwright and director Jeffrey Jay Fowler's latest play The One as part of the Subiaco theatre Festival.
The One invites the audience to consider the contemporary construct of marriage and the societal norms that are associated with having a perfect wedding day.
The plays unearths some reasons to "I don't", including viewing one's wife as an object of possession, and the ancient practice of bride burning should a bride's family be unable to deliver on a dowry.
The live songs by Mark Storen on his guitar, and the dancing by Georgia King that were interweaved throughout the play succeed in heightening the tension of their sparring dialogue familiar to all couples.
Presented by Perth Theatre Trust and Whiskey & Boots, The One was an enjoyable performance about the challenges of modern day marriage. Funny and insightful, it provides good food for thought in examining the foibles of marriage as we know it today.
The One is on this weekend for two more shows on the 9 June and 10 June, as part of the Subiaco Theatre Festival.
If you enjoyed this article, please share it!
To find out about the hottest events around Perth, follow us at @PerthWalkabout