Details

Category: Arts & Culture
Published: Wednesday, 24 May 2017 09:30
Written by Nita Teoh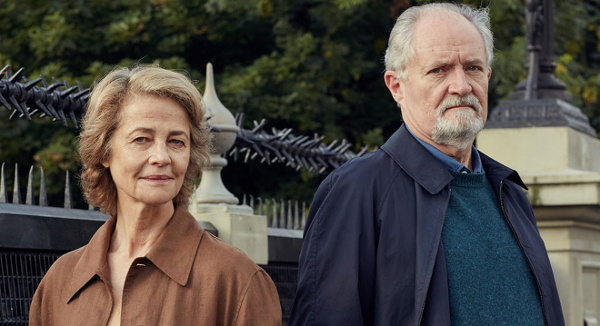 The Sense of an Ending, Charlotte Rampling (as Veronica Ford) and Jim Broadbent (as Tony Webster)


The Sense of an Ending is a poignant movie that follows the life of the key character Tony Webster (played by Jim Broadbent).
Based on the novel by English writer Julian Barnes it won the acclaimed Man Booker prize.
As the movie unfolds, a surprising event leads Tony to reflect on his younger days, especially for his first love Veronica Ford (played by Charlotte Rampling).
The story pans between his youth and time spent with his first love and peers at school, to his current life as a middle aged man leading a comfortable existence running his vintage camera shop, and on occasion, seeing his ex-wife Margaret, and daughter who is expecting her first.
As Tony explores his past, he uncovers both happy and painful memories, and reflects on the choices made from his past that have had consequences on his current life.
As the movie towards the end surmises "We all tell ourselves stories". One is left to ponder whether these stories are distortions of truth as to how we conspired them to be, and if so, what really was the truth. And, are some things better off left buried and laid to rest?
The Sense of an Ending is a poignant movie reflecting on life, the passage of age, and goes to the heart of the matter to explore what is important in life. It delves into the core of human existence and its fragilities.
Inquiring and reflective – it is story telling at its best.
The Sense of an Ending opens at Luna Palace on the 25 May. Sessions at Cinema Paradiso in Northbridge, Luna SX in Fremantle and Windsor Cinema in Nedlands.
If you enjoyed this article, please share it!
To find out about the hottest events around Perth, follow us at @PerthWalkabout