Details

Category: Arts & Culture
Published: Thursday, 01 December 2016 10:35
Written by Nita Teoh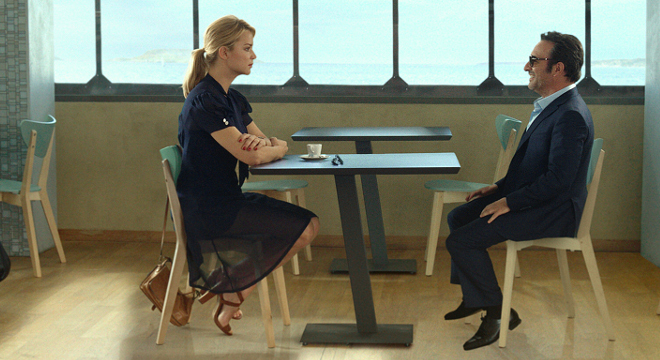 Diane (Virginie Efira) & Alexandre (Jean Dujardin), Up for Love


Up for Love the French romantic comedy has opened at Luna Palace cinemas. It's a boy meets girl love story with a rather unique twist.
The story unfolds with the main character Diane (Virginie Efira) a successful lawyer and partner at her own firm with business partner Bruno, who she also happens to be separated from in her failed marriage.
By chance encounter, she meets Alexandre (Jean Dujardin) – who is charming, rich and successful, however, there is only one slight catch in that he is quite a bit shorter than her in stature.

As their romance develops, Diane discovers a lot about herself in terms of what makes her happy and unhappy, and at the same time, she also discovers things about her family and friends' attitudes through their reactions to her budding romance. Their reactions to her romance raises some interesting broader societal issues about discrimination, and the fact that prejudice can come in many forms, and depends on the lenses through which we see the world.
Diane continues to be challenged by the story image in her mind of her ideal romantic partner in life and as her ideal image is shattered by the very charming Jean, he is also not without his own share of problems to deal with.
If you are looking for a light & bright French romantic comedy with lots of good laughs throughout and the feel good factor then Up for Love is the one to watch.
It is also a great movie that gets us thinking in terms of making sense of things that happen to us and making decisions about what really matters in life.
All up - Up for Love is a feel good and uplifting movie with a good dose of intelligence about life.
It opens at Luna Cinemas on 1 December at Cinema Paradiso.
If you enjoyed this article, please share it!
Find out about the hottest events around Perth, by following us at @PerthWalkabout