Details

Category: Backpackers
Published: Wednesday, 25 July 2012 11:49
Written by Marcel Deer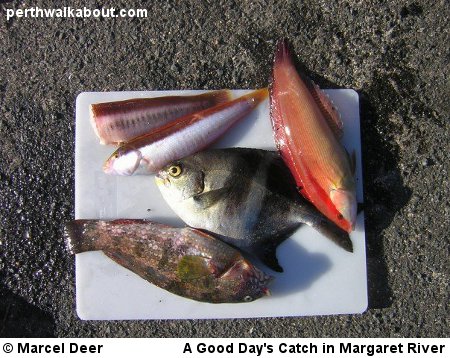 With Perth being the most expensive city in Australia, I thought I would share a few backpacker tips of how I survived on a shoestring last winter when my travel funds ran disastrously low.
Although it's an easy city to find work in, in the winter the hours are often cut in hospitality and construction jobs, which can mean a weeks' worth of bad weather can leave you skint and with just enough cash for your rent.
Food:
As mentioned in a previous post, 'Govinda's' in Northbridge does a $4 vegan curry between 4.30 pm and 7pm daily. This is a godsend as it can do two meals if you opt for a take out. Failing this, if you're backpacking, take note of the free-food cupboards in your hostel. These can often hold staples such as rice and pasta, alongside the usual array of green mincemeat, rotten eggs and mouldy veg…choose wisely.
Again, I would recommend investing in a fishing rod, WA has so many great places to fish. If you invest in an esky or have access to a freezer, you can feed yourself direct from the ocean, pick lemons from the trees and literally live off the land.
There is also a restaurant in the CBD called 'Chilliz', which offers affordable Malaysian cuisine starting from around $4. It's very popular and busy, and the food is great.
Drinks:
For cheap pints I would recommend 'The Brass Monkey' in Northbridge, as they often have one or two beer of the month promotions, ranging from $6 to $7 dollars a pint (Yeah that's actually cheap in Perth). There's also Rosie O'Grady's in Northbridge that has similar offers and occasionally, 'The Shed', in Northbridge will throw on a decent promotion. You don't have to pay to get into any of these places, so you've saved money there anyway.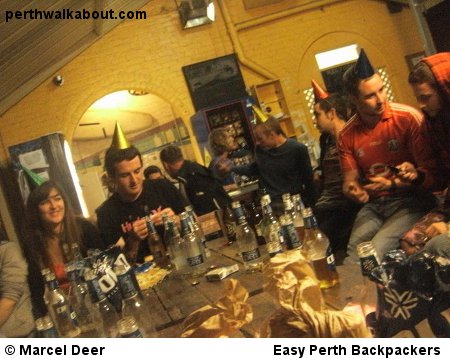 Accommodation:
The cheapest hostels that I came across in Perth were the Bambu and the Shiralee. Now, there are cleaner hostels, and hostels with better social networks, promotions and bars etc, but these are both BYO alcohol and they are decent places to meet backpackers from all over the world who love to party. Failing this you can rent a van and live in that, using the hostels for showers etc. Some hostels will allow you to stay in their car parks for a reduced rate. This can save you from the annoyance of other people snoring in your dorm, or getting up for construction jobs at 5am. along with the occasional thievery which unfortunately takes place when living in hostels.
Easy Perth is another budget backpackers which is really friendly and ideal for partying. I spent my last two months in Perth living there! They offer cheaper rates for long-termers and are really good people to live around.
Places to Go:
Luckily, Perth has a wide range of things to do for free! All travel throughout the CBD is free on the CAT buses and there is a wealth of things to see and do.
Kings Park is a magnificent botanical wilderness just outside of the city, it's great for a day out, a wander, a BBQ and a fantastic view of the Swan River and the City.
The State Library of Western Australia is located in Northbridge, this is a great place for cheap second hand books and free Internet access. Another great place for second hand books is 'Elizabeth's Bookshop'. There is one in the CBD, one in Fremantle, and one in Subiaco. This is also a place that you can sell your books if you're getting low on funds.
Then you have the Western Australian Museum, which has various exhibitions and is free to the public at all times. Opposite the library and museum is the Art Gallery of Western Australia, which is also free.
But my favourite thing to do is take a dip in the ocean or go for a spot of fishing on one of Perth's amazing beaches. Try Cottesloe for swimming and fishing. City Beach for body-boarding, and Scarborough Beach for the surf.
Can you thing of other places in Perth that are cheap to eat and drink at? Or a free spot that i've forgot to mention?

Add your comments below.

For more Related Articles, please scroll to the bottom of this page.