Details

Category: Backpackers
Published: Friday, 06 July 2012 11:09
Written by Marcel Deer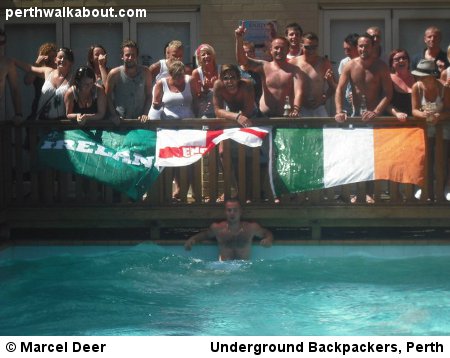 I backpacked around Perth for ten months last year; it quickly became one of my favourite cities in the world. If you're going out on a working holiday VISA, it's a place that's friendly and easy to find work, with a wide range of backpackers accommodation, great night life, beautiful surroundings and plenty to do.
Starting with accommodation, we lived in a range of backpackers across the city and suburbs, cleanliness and price differed in various areas, but I would say that the best value and cleanest backpackers is the Underground Hostel, based in Northbridge. This is also a 'Working Hostel', with helpful staff and links to various organisations that will provide backpackers with a range of work opportunities. These jobs often get announced on a tannoy first thing in the morning and are allocated on a first come, first serve basis. They can range from hospitality roles through to labouring jobs.
You have a tax office located in Northbridge too, so if your first stop on your working holiday VISA is in Perth, be sure to get your TFN (Tax File Number) immediately, as most employers won't pay you without this.
Other backpackers I would recommend would be the Bambu Backpackers, also based in Northbridge. This is more of a budget hostel, so it's cheaper, but not as clean as the Underground. However, it is renowned for its partying at the weekends, so if you're looking to party hard, this is a better place to stay.
Although Perth is an expensive city to get by in on a shoestring budget, there are hidden gems that help backpackers get the most out of the city. Down on the front on Swan River is the Indian restaurant Annalakshmi that survives on donations. You can get a great tray of Indian food and pay what you feel it's worth at the end of your meal. Then there's Govinda's Restaurant on William Street in Northbridge. This place is run by Hare Krishna volunteers, and they do a fantastic vegan curry for just $4 between 4.30pm and 7pm.
We survived by fishing down in Mandurah and Cottesloe beach and freezing our catch, then buying rice and lemon and garlic and feeding off the ocean. A fishing rod is only around $30, well worth the investment to fish out in the sun and enjoy fresh seafood all week.
Other places to find work if you're struggling are Pinnacle People recruitment, for hospitality work, which is based down on St George's Terrace in the CBD and Hays recruitment, for all construction jobs. But guy's, if you're looking for bar and waiting on work in Perth, you'll need an RSA (Responsible Service of Alcohol) certificate. These can be bought online after a quick test on safe service, and are essential for employment.
The best places to head out can be found in the CBD, Northbridge and Subiaco. There are backpacker offers most days of the week.
On Mondays, The Deen in Northbridge offers backpackers a free BBQ. On Wednesday's, the Leederville Hotel is fantastic for travellers. The weekends are great in CBD, places like Cargenie's and Tiger Lils on Murray Street. But save yourself for the Sunday session by the ocean at the Cottesloe Beach Hotel, which is based next to the beautiful ocean front of Cottesloe Beach.
Another hidden gem for live underground music, is The Bird on William Street in Northbridge. Be sure to check out some of their fantastic nights.
Look for $2 shops in the CBD to save cash for travelling. Fremantle market is also good for picking up cheap bits to tide you over.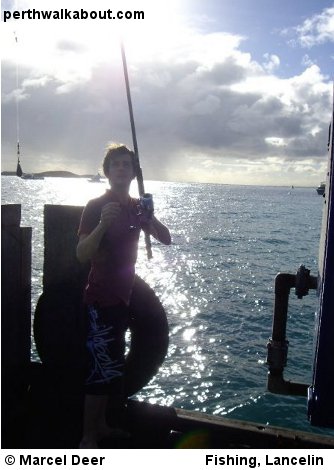 If you get a chance and fancy something different I would recommend travelling to Margaret River for the surf and the wine regions. We travelled the vineyards tasting wines for free for days. I would also recommend Lancelin for sand boarding, windsurfing and surfing.
Perth's an easy place to get by in as a backpacker if you find work and know where to go, and a fantastic city all year round.
Can you think of bits and places I've missed?

Add your comments below.

For More Related Articles, please scroll to the bottom of this article.