Details

Category: Backpackers
Last Updated: Friday, 26 August 2011 09:13
Published: Friday, 22 July 2011 09:41
Written by Emily Cordz
If you're planning a working holiday, Perth is an excellent place to choose. When I told people on the East Coast that I was going to head to Perth for work, most folks told me that finding work would be near impossible and living costs were much more expensive, so I'd be much better off staying on the East Coast. But my mind was made up and I headed out to Perth anyway. I'm sure glad I did. It turned out to be the easiest of all the places I went to find work and living costs were proportional to my wages.
Perth is a city many Working Holiday travellers including backpackers don't make it out to, or if they do it is for a brief visit and not to work. This can be viewed as a good or bad thing. Less people on Working Holiday Visas means less competition for those jobs most travellers try for, like restaurant and retail. However, this also means that employers might be a little more hesitant to hire someone who can only work for six months due to less experience with it. Most will still hire an enthusiastic applicant, but some won't. Don't take it personally.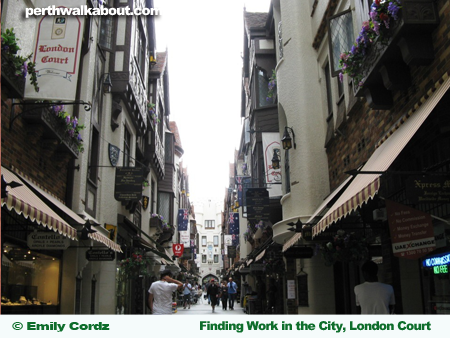 The easiest time to gain employment in Perth as a Working Holiday maker is in the holiday season. Most stores begin hiring their seasonal employment between early October and early December. This is also a good time to find temporary positions in offices to cover employees who are taking holidays. If you won't be in Perth during that time, don't panic. You can still find a job during the rest of the year, but be prepared to try a little longer to find one.

One method of finding employment is through employment agencies. This option is best if you have a car, as many of the jobs are not along main transportation lines. Some people think that employment agencies are a racket, while others find them incredibly helpful. Go with your instincts. If an agency doesn't feel right, try another one. I have heard a few horror stories about working with employment agencies, but others recommend them as the main method of finding employment for Working Holiday makers. My partner found his work through one and had no issues at all.

When applying for jobs, make it easy for employers to see that you are legally able to work in the country. It is amazing how many travellers don't understand that they need a proper visa to achieve legal work in Australia. If an employer has lots of applicants and they can't tell if you have the proper paperwork, they'll assume you don't and often won't contact you to ask. Don't risk missing out on a job by not putting down your visa status.

Beyond finding employment, the other thing a Working Holiday traveller needs to consider is housing. The types of jobs your are looking for and your financial situation will determine if you should find a job first, then long term accommodation or vice versa.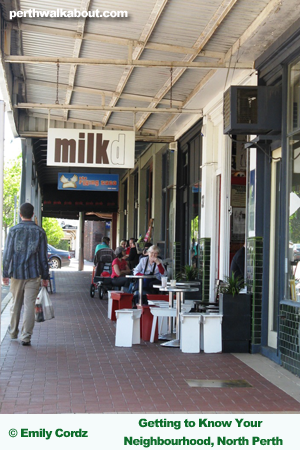 If you've got some time and funds to scope out various areas while looking for work, then I would recommend trying out the feel of the various neighbourhoods. You won't be working all the time and you either want to live near where you work or live somewhere you want to spend your free time. Obviously this won't always work out, but a good living situation can make a big difference on your overall experience.

I'm very glad I'm stubborn and didn't listen to what the folks on the East Coast were telling me about Perth. As far as Working Holidays go, Perth was by far my best experience in terms of finding work, getting to know people and really just enjoying some of what Australia has to offer.

Other Perth Walkabout Articles

Fair Dinkum Mate, Aussie Slang's the Ant's Pants

Learn An Australian Phrase - Go On, Give it a Go Yer Mug!

Where to Lay Your Head at Night - An Overview of Perth's Hostels

Perth Accommodation - Beyond Hostels, Accommodation for the Long Stay Traveller