Details

Category: Essentials
Published: Wednesday, 18 July 2012 14:43
Written by Nita Teoh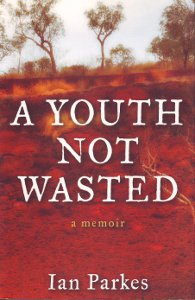 Ian Parkes - author of "A Youth Not Wasted" was born in Perth, and in his first book, he tells an interesting story of his life working on sheep farms in the 1950's. As a young lad during this era he has many a fascinating tale to tell of what life was like working in the Australian outback in the middle of the twentieth century.

The 1950's was a boom time for the sheep industry in Australia, and Ian's work took him far and wide across Western Australia. What is special about this book is that it provides a unique perspective on the Australian outback during an era which many of us would be unfamiliar with. It takes us back to the humble beginnings of people living on the soil, to the true grit of working on the land and the toil and strain of hard manual labour.

Ian narrates his story with ease - as if he was there right there today. Admittedly, it took me the first few chapters to get into the book, but little by little, Ian's story drew me in. I wanted to find out what he was up to next, and the next tale that he had to share. At times, his stories brought laughter, and at other times I sympathised for his sadness. He tells his story from the heart, and his sensitivity brings life to the events that occurred throughout his youth.

A Youth Not Wasted is a poignant book that draws on many special moments. Ian has a way with words and is able to draw the reader in with his apt descriptions of events and things that happen to him in the course of his routine day to day work. It certainly brought home the harsh conditions that he worked under, and the remoteness and loneliness of such work. At the same time, the closeness and camaraderie with his work mates shone through.

As Ian moved up the career ladder as a young lad station hand to managing a team of men as head stockman, he oversaw hundreds of sheep across miles and miles of land. His challenges became bigger, and so did his encounters with some interesting and occasionally troublesome personalities.

He speaks lovingly of his relationship with his family, and dear Aunts in Adelaide, and how each had an important influence in his life. Ian also reflects on the close relationships that he formed with special work mates, such as his Aboriginal friend Gilbert.

The photo illustrations add a nice touch to his memoir, and help you picture what it was like to live in those times. How easily we have forgotten what life was like a few generations ago - our work lives have dramatically changed due to the influences of technology and industries, and the global economy that we are a part of. However, despite all the modern changes, some things still stay the same – love, friendships, and camaraderie in tough times.

Towards the end of Ian's story, he struggles with the strong pull of the bush, and the discovery of a new life in the big, bright city of Perth with a different crowd and new relationships. This new life resulted in his difficult decision to give up life in the bush to pursue a career in copywriting.

Visitors to Australia and especially to Western Australia should add Ian Parke's "A Youth Not Wasted" to their list of books to read, to gain an uncut perspective on the outback. For locals, it's one to add to your list of books to read by your favourite Western Australian authors. It's a gem of a book and I thank Ian for sharing his story. I will be keeping my ear to the ground in hopes of hearing soon about the next new book that Ian has in store for us.

For More Related Articles, please scroll to the bottom of this article.