Details

Category: Essentials
Published: Wednesday, 26 September 2012 13:18
Written by Vicki Sly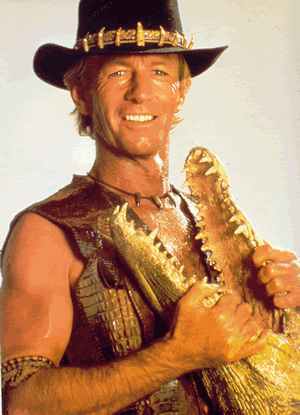 It is no secret that Australians like to laugh at themselves; enjoy heading into any given situation as the underdog, and hold the quality of mateship in high esteem.
And it is little wonder these traits are reflected in our movies; it is who we are, played out proudly on the big screen for the entire world to see.
Film production began in Australia in 1906 with The Story of the Kelly Gang being the earliest film ever made. The official Australian Film Industry is heading into its mid-50s and if you were to ask any Australian to name their favourite home-grown film, you would probably receive a different answer every time.
If you are a traveller to Australia, or have just recently moved here from overseas, movies are a great window into the landscape, our way of life and our psyche. Although most Australians are namely coastal dwellers, many of our famous films embark on journeys into the great outback as our fascination and awe for it is just as great as any newcomer to the country.
For sheer entertainment value I choose to watch light, feel-good movies and would recommend the following if you are looking for something similar:
Crocodile Dundee (1986)
Made specifically to appeal to an American movie audience, this hugely successful film starred Paul Hogan in the role of Mick Dundee, a charming bushman who happens to have a special way with crocodiles, and any other Australian animals he comes across. The fun continues when Mick travels to New York City – a somewhat bigger "jungle".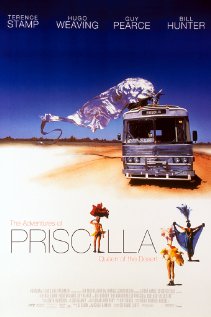 The Adventures of Priscilla, Queen of the Desert (1994)
This story of three drag queens travelling across outback Australia from Sydney to Alice Springs for a cabaret gig in a bus named Priscilla is a hoot. Winner of an Academy Award for Best Costume Design, it has become a cult classic and acclaimed for helping to bring Australia film into the global arena.
Muriel's Wedding (1994)
An Australian take on a romantic comedy where the main protagonist is a misfit who is socially awkward and overweight. Filled with amazing Australian actors, this film celebrates the underdog and in true Aussie fashion, is a little bit quirky.
The Castle (1997)
Famously made in 11 days on a next to nothing budget, The Castle is filled with Australian acting greats and is a wonderful take on working class life. The film takes its title from the phrase "a man's home is his castle" and is one man's fight to keep hold of his home and all it means to him. Many of the phrases coined in this film are commonly still used today – "This is going straight to the pool room" and "Tell 'em they're dreamin'."
Red Dog (2011)
Based on a true story and the book penned by Louis de Bernieres, this feel-good movie is about a red cattle dog roaming the West Australian outback in search of his master. It is bound to make you laugh and cry. Set in the 1970s it is also a great window into the harsh Pilbara region of the outback.
For more serious films well worth considering for their content and brilliance, the following 10 are a great starting point:
Breaker Morant
Gallipoli
Japanese Story
Lantana
Looking for Alibrandi
Picnic at Hanging Rock
Rabbit Proof Fence
Samson & Delilah
Shine
The Chant of Jimmie Blacksmith
For More Related Articles, please scroll to the bottom of this article.

If you enjoyed this article, please share it!