Details

Category: Essentials
Published: Friday, 07 March 2014 14:01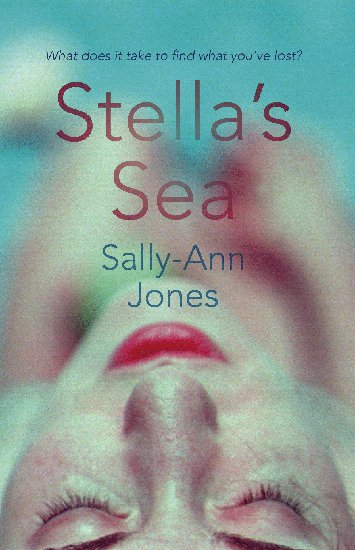 Note: A special thanks to UWA Publishing for providing Perth Walkabout with a copy of Stella's Sea for review.
Stella's Sea is a poignant book by local author Sally-Ann Jones set in the Perth coastal suburb of Cottesloe, centred around the main character Stella and her dog Pom. As you follow Stella throughout her day, you are privy to her innermost thoughts and feelings as she interacts with other characters such as Ari the Coastguard.
The author Sally-Ann Jones expertly narrates Stella's life – we feel her anguish at a tragic event that has occurred in her past, a painful event that is taking her a long time to recover from. Whilst she goes about her daily routine in Cottesloe, it's the little things that bring a spark of hope and joy to her life.
Some of the themes that came through as I was reading Stella's Sea:
The joy of friendship – each of us have connections with people close to us, and the unfolding of a new friendship is a joy to our lives. It's the little things like having a cuppa together over a chat that brings the simple pleasures of life.
Your past – your past is behind you and there is nothing that we can do to change it – yet the hours that we spend reliving our history can be full of anguish and pain. For Stella, the tragic death of her teenage daughter has brought a lot of pain – a grief so immense that getting through each day is a challenge. Death is a mystery, and in our minds, it is hard to work out the meaning behind the death of a young person.
Growing up and Family Life – each of us as adults have memories of our childhood, happy times, possibly terrifying times – those memories are etched in our minds as if they were yesterday. Author Sally-Ann Jones writes poignantly about Stella's childhood experiences. She intricately switches between telling the story of Stella when she was a child, and then brings us back to the reality of her day to day adult life.
At the same time that we are faced with a tragic event, there is always some light in our lives, if we can only see it – whether it be through daily activities such as gardening, walking, having a chat with a friend over a cup of tea, or watching our pet dog get up to its usual antics, experiencing intimacy with a potential new relationship…these are all the things that make up the fabric of our life to make each day meaningful and worthwhile. That is what keeps Stella going, in the hope that life will get better for her, and that she can remove some of the pain and anguish in her life since her daughter Miff was taken from her. But does that pain and anguish ever go away – that is the issue that Stella confronts each and every day.
The author creates a beautiful atmosphere and feel to her novel - even though the story is based on a tragic event, the conveying of a beautiful day at the beach at Cottesloe, and the hum drum of the residents' daily lives exudes a sense of comfort in itself, so that at times it provides a temporary relief from Stella's pain.
If you are looking to be drawn into the inner thoughts and feelings of another person's life, then Stella's Sea is a very enjoyable read. Visitors to Perth and locals alike will enjoy this well told story amidst the uniquely beautiful setting that Cottesloe Beach, the dunes, the sand, the water, its flora and fauna, and café life provides.
Stella's Sea by Sally-Ann Jones is available from Perth based publisher UWA Publishing
Nita Teoh pens her passion for Perth at Perth Walkabout. For more reviews on books by local West Australian authors, follow us @PerthWalkabout