Details

Category: Essentials
Published: Tuesday, 26 March 2013 09:58
Written by Nita Teoh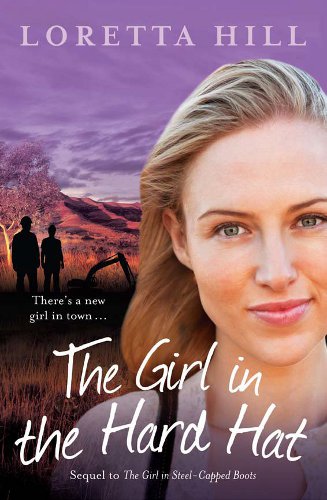 At Perth Walkabout we love to review books by West Australian authors. The latest novel that I have read is The Girl in the Hard Hat by local Perth author Loretta Hill.
The Girl in the Hard Hat tells the story of Wendy, a safety manager who works up in the harsh surrounds of Cape Lambert, up north in the Pilbara region of Western Australia. From the moment that I picked up The Girl in the Hard Hat the story caught and held my attention.
Loretta Hill tells the story of Wendy with a personal closeness so that you feel that you are with Wendy as she travels to find a new job up at Cape Lambert. When Wendy has a win you feel like punching your hands in the air to say "Go Wendy! Go girl!". And when disaster hits, you agonise with her instead. There are plenty of twists and turns along the way as Wendy dons her hard hat and navigates the harsh working environment of the Cape Lambert wharf, getting workers to toe the line regarding safety procedures and guidelines.
She's got challenges to face and comes head to head with strong personalities such as Gavin, Chub, Dan, Mike and Fish who all take on a life of their own as the story unfolds. With such a novel, there are several key themes running through the book that keep you turning the pages.
One such theme is Wendy's search for her real Dad - someone by the name of Hector, a fact which she only discovered recently and which pulled the rug out from under her. Wendy is focused on finding her feet in her new job, but in the background, there's always that hidden question about the identity of her real father.
Then of course, there is Gavin, the love of her life, both parties skirting around the edges of a love that is blossoming whether or not each party cares to acknowledge it. Gavin is another key character in the story and also has his fair share of challenges to face. Gavin has a tough as nails exterior personality, where nothing seems to bother him, but we don't find out the truth about his personal life until the climactic ending of the novel.

If you would like to gain an insight into the sometimes harsh environment of working up north in the Pilbara region, you will enjoy this novel by Loretta Hill.
Loretta Hill is born and bred in Perth, has 4 kids, and wears two hats – one as a local talented Perth novelist, and the other as an engineer. Her experience as an engineer up north was the beginnings of the idea for this story.
The Girl in the Hard Hat is a great read. It is dramatic, funny in parts, poignant at other times, and is set in the rugged environment of Cape Lambert. If you are looking for a WA based novel with a twist of drama, pick up The Girl in the Hard Hat and settle down with a good cup of tea to enjoy yourself. You will be drawn to Loretta Hill's story of Wendy, and probably won't be putting the book down until you have finished it with the satisfaction that comes with devouring a good novel.
For more Book Reviews, please scroll to the bottom of this page.
If you enjoyed this article, please share it!