Details

Category: Events
Published: Wednesday, 13 February 2013 08:37
Written by Nita Teoh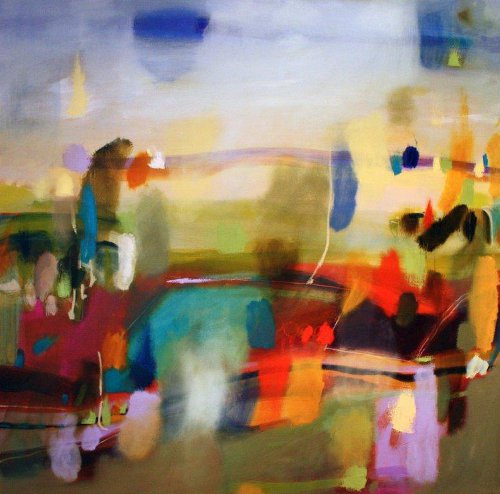 The Road South
Jennifer Sadler


Lovers of art in Perth are in for a treat when the CONTINUUM art exhibition opens its doors on Friday, 15 February at the Alcoa Mandurah Art Gallery.
CONTINUUM is the latest solo art exhibition by Perth based artist Jennifer Sadler, which features drawings and paintings that focus on the coastal plains of the south west of Western Australia.
Sadler is an emerging local artist who has been acknowledged for her creative visual arts with a first prize in the Victoria Park Art Awards, and a high commendation from the South Perth Emerging Artist Awards.
Born in Jamaica, Sadler also lived as a child in the highlands of Scotland. She has travelled extensively around Australia, including our own South-West. Sadler is able to draw upon her time in such contrasting environments to depict her own interpretation of the feel and colour of different locales. In this exhibition she is concentrating on the South-West's coastal plains.
According to Sadler, her works "... embed the landscape where tree-lines, water and wetlands merge into an atmospheric abstraction, and bring together all the energies, brittleness, dry perfume and subtleties of light."
"I'm drawn to those ephemeral elements such as shifting light, shadows, and reflections. I don't try to depict the landscape as I see it, but as it feels. Playing with nuances of colour and mark making I am able to walk into the memory of those landscape encounters."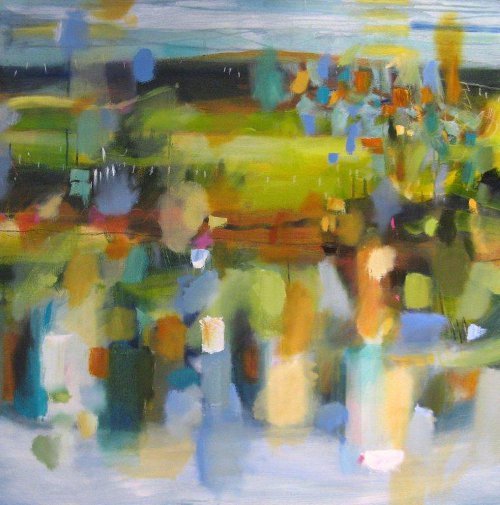 Riverside
Jennifer Sadler


Artist and mentor Anne Errey will launch the exhibition on Friday, 15 February at 6.30pm. The opening night promises to be a delightful evening, with the first chance to view Sadler's landscape paintings, and to enjoy refreshments and live music by pianist Glenn Tippet.
CONTINUUM will be on display at the Alcoa Mandurah Art Gallery from 15 February to 10 March, 2013.
An added creative dimension to the show will be the display of a number of reclaimed chairs and ottomans that have been upholstered with fabric printed with images from Sadler's paintings.
There will be an artist workshop on the 6 March and a Poetry d'Amour event on the 14 February. The Poetry d'Amour will be presented in conjunction with the WA Poets Inc and with poetry to stoke the romantic fires - it could well be a truly memorable Valentine's Day for some!
Don't miss the exciting art exhibition CONTINUUM by emerging Perth based artist Jennifer Sadler.
More Details
Event: CONTINUUM – an art exhibition by Jennifer Sadler
Dates: 15 February to 10 March, 2013.
Venue: Alcoa Mandurah Art Gallery and Mandurah Performing Arts Centre
Ormsby Terrace, Mandurah
Opening Hours:
Monday to Friday 9am to 430pm
Saturday 10am to 4pm
Sunday 12pm to 4pm
Contact Details: To RSVP for the official opening of the exhibition, please RSVP to Jennifer on 0437 917 143 or This email address is being protected from spambots. You need JavaScript enabled to view it. by 13 February
For more Related Articles, please scroll to the bottom of this page.
If you enjoyed this article, please share it!