Details

Category: Events
Published: Thursday, 24 January 2013 10:39
Written by Nita Teoh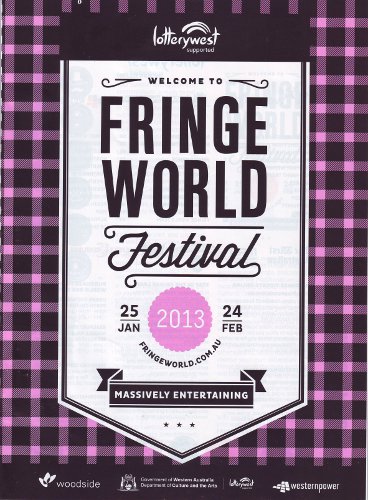 Fasten your seat belts for the World Fringe Festival in Perth which will begin with a bang on the 24 January 2013. You can look forward to a star studded line up of shows - some guaranteed to tickle your funny bone, others to shock, and some that are purely great entertainment.
If you are on the fringe about going, don't be. It's the perfect chance to witness new talents just hitting the stage, famous celebrity performers, or better yet, be a part of the action. Fringe Festivals are popular all the world over, and Perth's own Fringe Festival has made its mark in the arts world around the globe.
The Motherf**ker with the Hat which is running at the Studio Underground, located in the State Centre Theatre of Western Australia, certainly packed a powerful punch on opening night. It's showing until the 3 February 2013 as part of the World Fringe Festival in Perth.
One event that caught my attention is Xavier Toby – White Trash by Graceful Productions (director Michelle Nussey) which is a show that touches on the issue of racism in Australia. It's a controversial topic that is never far from public consciousness, and rarely fails to strike a nerve in the lucky country. In this production, Xavier, a 34 year old white male Australian sets off on a quest to understand what racism is all about.
White Trash will deliver a stand up show about hipsters, bogans, racism and penguins. It's a piece that will deliver plenty of laughs, and is also a social commentary that explores some thought provoking (soul searching) questions of "how racist are you? How racist am I? In Australia, how racist are we?..."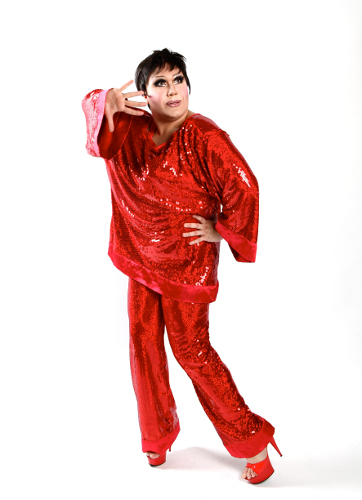 LIZA (On An E)

Photo Credit: Fringe World Festival 2013 and John McRae


Trevor Ashley is LIZA (On An E) presented by Showqueen Productions will premiere from 10th February to 16th February. The sell out show presents Trevor Ashley's impersonation of the ever popular Liza Minnelli and will be guaranteed to dish up a ton of laughs. If you are looking for a good night out, and a chance to hear all of Minnelli's greatest hits, including Cabaret, Maybe This Time and New York, New York, then this is the show for you.
In between all that show watching you'll probably be hungry, so if you happen to be in Northbridge on Thursday, 31 January, guess what? – it's Free Burrito Opening Day. With Guzman y Gomez opening its doors from 11am to 8pm at 87 James St - its likely to be a mad frenzy to grab a burrito or burrito bowl so don't say you weren't warned.

There's also the Laneway Night Markets to check out on the weekend of the 26th and 27th January in Hook and Lock Lanes in Northbridge from 5pm to late. There will be a variety of stalls to check out and enjoy including art, curios, and street food stalls. Hook and Lock Lane are just behind the William Street strip if approaching the laneways from the Perth Cultural Centre.
Stay tuned and join in the fun at the Fringe World Festival in Perth from the 25 January to 24 February 2013.
For more Related Articles, please scroll to the bottom of this page.
If you enjoyed this article, please share it!