Details

Category: Events
Published: Friday, 31 January 2014 06:00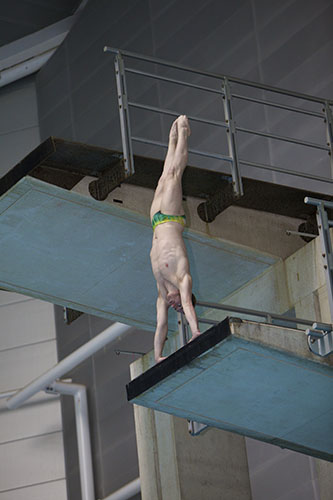 Fringe World in Perth officially kicked off last Friday on the 24th January with a blast and will run through to the 23rd February 2014. There are over 450 different performances to choose from including comedy, theater, and cabaret performances through to circus act, and visual arts. Head to the Perth Cultural Centre where you'll find the pop up venues for events, relax in the Urban Orchard on a balmy summer evening or check out The Pleasure Garden in Russell Square.
Here are some of the highlights of upcoming events at Fringe World in Perth this year:

Circus and Acrobatic Shows
This year offers a great selection of circus and acrobatic shows...think stunt men or women acrobats, flying trapezes, stupefying strong men, jugglers, and madcap comedy...

4 Stuntmen of the Apocalypse – probably the most dangerous show in the entire Fringe World Festival. If you want to see Circus Freaks put their life on the line, then 4 stuntmen of the Apocalypse is certainly the event to visit this 21st to 23rd of February. Meet the strongman, Johnny Domino; Circus Carnis' pain man, Todd; the samurai, Kaneda Cruz; and the Enigmatic magician Jon Madd. Just a heads up, this show is not for the faint-hearted! (preview 20 Feb, 21 to to 23 February)

The Lunar Circus Show – 2013 was a great year for the Lunar Circus Show winning the Best WA Circus at Fringe World. If you missed out on seeing them last year, they're back again to delight audiences. Expect to see acrobats, madcap comedians, jugglers, and many more. (preview 3 February, 4-8, 12-15 February)

Pants Down Circus – Rock – a suitable for all ages circus including for kids that features a creative, vibrant and highly skilled group working together to offer you a new and exciting show. (preview 3 February, 4-5, 6-8 February)

Carousel and Clothesline – presented by Vague de Cirque, a highly skilled eight person acrobatics team, with roots of circus and a nomadic life, Carousel & Clothesline brings to you a very entertaining highly acrobatic show. (1-2, 5-8 February)
Comedy

Sami Shah presents I, Migrant (Pakistan to Northam) - Sami Shah has seen and survived them all - from suicide bombings and guns held to the head, through to kangaroos with vengeance in their eyes. Hear from Pakistan's comedian on his journey from Pakistan to Northam.
(Showing at Midlandia, 30, 31 Jan, 1 Feb, and Noodle Palace, 19 to 23 February)
Xavier Toby"Mining" My Own Business - Xavier Toby who brought us "White Trash" to Fringe last year on the topic of racism, returns with "Mining" My Own Business. This year he performs at Fringe World 2014 on the theme of life as a FIFO worker, which is based on his recent non fiction comedy book published by UWA Publishing. Explosive comedy at its best - I am sure Xavier will have some side splitting laughs in store for us. (showing 8 Feb, 9-12 Feb)
Twists and Turns
Twists and Turns presented by Melbourne Cabaret Festival is the autobiography of Matthew Mitcham. Matthew Mitchan OAM is the 2008 Olympic Champion winning the gold via the highest single-dive score in Olympic history! Through his cabaret performance, you'll get a glimpse into his personal life based on his autobiography "Twists and Turns", that shares some insights into dealing with personal issues such as his mental illness and drug abuse.
Its an inspirational story, a twist and turn kind of story not to be missed.

Out of the pool, our Aussie diving champion is also a very talented singer and musician gracing you with eight performances in De Parel Spiegeltent from Saturday, February 1 to 8. The show's director is Nigel Turner-Carroll, along with musical direction by Jeremy Brennan, and fabulous scriptwriting of Spanky.
"People kept remarking on how they were surprised that a gold medal and fame hadn't changed me. I always responded, "Why would I change? Being me is the easiest person to be.' I was lying. It wasn't. – Matthew Mitcham, Twists and Turns
Candy Chambers: 50 Forever!

The international sensation Miss Candy Chambers celebrates being Fifty Forever. Jamie Jewell, returns to his home town Perth, to play Candy Chambers in this 75 minute long cabaret. The show takes the audience on an inspiring journey through adversity and difficult circumstances, with a positive philosophy on life. Enjoy songs that tug at the heartstrings and you'll have to see the show to see more surprises in store. The show is directed by David Paul Jobling. See Candy on these dates: February 12, 14, & 15 at Connections Nightclub, 81 James Street, Northbridge.
"I'm an authentic success because I'm more than my past, I'm my present, and my present to you is a big gift wrapped box full of sweet wisdom that'll make you think about how hard it can get." – Candy Chambers
Free Events
There are also plenty of free events on offer at the 2014 Fringe World Festival to keep the family entertained. The Mermaids, are the gorgeous girls and boys from under the sea playing games and splashing onlookers every night at Perth Cultural Centre. Also, having Mermaids in it, Lotterywest's Mermaid Tales and Pirate Sails are great for kids. Silent Disco is also free with local DJs and guest stars inviting you to stomp your feet and join the disco parties. Other notable free events include Drive, Live at the Fringe, Urban Orchard, The Pleasure Garden, Pet Photo Booth, and Kids Tea Party.

The Fringe World gets bigger and better every year. Head to the Perth Cultural Centre to check out the action. You can vew the program for Fringe World at their website. Stay tuned.
If you enjoyed this article, please share it!