Details

Category: Events
Published: Tuesday, 19 March 2013 12:23
Written by Nita Teoh
The Home Buyer and Property Investor Show will be on in Perth this weekend (Saturday 23 and Sunday 24 March). If you are a local looking to buy a home in Perth, you will have access to more than 60 companies who will all be exhibiting all in one location - the Perth Convention and Exhibition Centre.
For anyone looking to purchase their first home, navigating the process can be a daunting prospect – such as finding the right property, saving enough to get to your required deposit amount, or getting all your paperwork with your bank lined up.
With the Reserve Bank currently holding interest rates low property is looking affordable.
Chris Gray, leading property investor expert and CEO of Empire Property Portfolio, had this to say about the current real estate market:
"At the moment, the market volatility is providing some great opportunities to pick up a bargain and there hasn't been a better time to buy for many years. But how can you decide what's really best for you? Buyers can get emotionally involved when buying property, so to ensure they make the right choice for a smart investment, I always recommend getting professional advice – and for Perth buyers the Home Buyer & Property Investor Show is the best resource for that."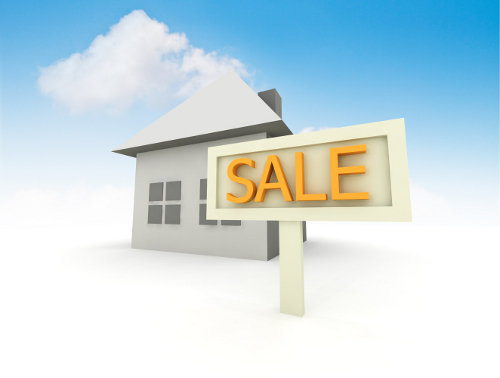 Photo Credit: sxc.hu, Svilen Milev
As well as being able to speak to property experts directly, over the weekend attendees will have access to over 30 free seminars by experts.
It will be an action packed two days of information and tips with seminars covering pertinent topics such as:
Everything you need to know about buying your first home or investment property (Hayden Groves, Real Estate Institute of WA)

Property Hot Spots – the best suburbs to buy in now in Perth and around Australia (Damian Collins, Momentum Wealth)

3 easy ways to cut your home loan interest bill without having to pay a cent more (Matt George, Money Magazine)

Where's the property market heading and how can you profit? (Damian Collins, Real Institute of WA)
Representatives from various government and independent association groups such as the Real Estate Institute of West Australia, Property Investment Professionals of Australia, and the West Australian Department of Housing will also be available to answer your questions.
If you are in the market to purchase a property, the Home Buyer and Property Investor Show is a great opportunity for you to get the knowledge you need to have confidence about your planned home purchase.
Event Details
Event: Home Buyer & Property Investor Show, Perth
Event Organiser: Informa Exhibitions
Dates: Saturday 23 and Sunday 24 March: 10am to 5pm
Venue: Perth Convention & Exhibition Centre, 21 Mounts Bay Road, Perth

Tickets: $13 on line ($18 at the door)
Your ticket also entitles you to free entry to the Trading & Investing Seminars & Expo which will be on over the same weekend at the Perth Convention & Exhibition Centre.
For further information about the Home Buyer & Property Investor Show, Perth visit their website at: www.homebuyershow.com.au
Enquiries: call 1300 656 184

If you enjoyed this article, please share it!