Details

Category: Events
Published: Friday, 31 October 2014 11:42
Written by admin2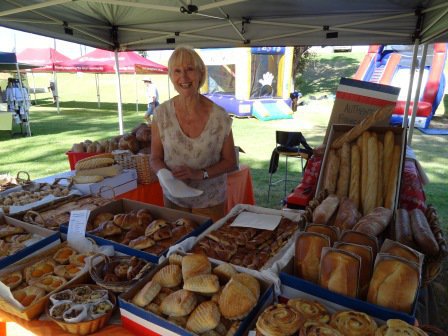 Photo Credit: Donnybrook Food and Wine Festival


Looking for something to do around Perth and surrounds this November? You know there's never a reason to be bored in this great city of ours. There's something for everyone this November, whether you're into arts and culture, sports or books. Catch a few plays, go to a music concert. Why not plan a few family outings to enjoy the warmer temperatures and fresh summer air?
Perth Walkabout presents a sneak peak of upcoming Perth events in November, 2014.
Baldivis Country Fair
The month of November kicks off on a big not with the Baldivis Country Fair. If you like a good old-fashioned Country-style fair, you'd better not miss this one. The Fair will be held on November 1, from 10am to 4.30pm. Take part in the fun and games, spend some time at the petting zoo, pick up great-tasting local produce at bargain prices, enjoy the live entertainment and of course, don't forget your showbags.


"Aqua" Live in Fremantle
"I'm a Barbie Girl, In a Barbie World...", actually, I'm a Ken. But that's what I'll be singing on November 5 when I see Aqua perform their best bubble-gum, live in Fremantle. If you miss the 90s, and especially if you are still re-living those memories today, you can't miss this Danish-Norwegian pop-group perform such classic sing-alongs as Roses are Red, Barbie Girl, Doctor Jones, Lollipop (Candyman), Cartoon Heroes and let's not forget one of their best songs ever, Turn Back Time.

Aqua fans might even hear some new songs, as their last album, Megalomania (2011), was not released in Australia. Perhaps somewhat controversial, with titles such as Dirty Little Pop Song and If The World Didn't Suck (We would All Fall Off). But, as every bubble-gum popper knows, there's no such thing as clean bubble-gum. You can grab your tickets at Oztix.


Kickoff Fiesta
From singing and dancing to sports and multi-culturalism. If you're in the Coolbellup area on November 9, why don't you drop by the Kickoff Fiesta? The event features live entertainment, community fair with family-friendly games and activities and a "5-a-side" soccer tournament.

Snow White & the Seven Dwarfs, WA Ballet Company
If you still call yourself a child at heart you can't miss the beauty of Snow White and the Seven Dwarfs come to life at His Majesty's Theatre, showing November 21 to December 14.

This will be the West Australian Ballet Company's last performance before Christmas, making it a must-see for the whole family. The colourful costumes and breathtaking scenery are sure to bring this fantastic fairy-tale to life. Young children are sure to enjoy the little Dwarfs too. Ticket prices range from $25 (C-Reserve) to $108 (Premium). The show runs for 2 hours 20 minutes.
Donnybrook Food and Wine Festival
You've never experienced the great outdoors and country-lifestyle until you've gone down to the Donnybrook Food and Wine Festival.

Come on down to this little South-West town and delight in local food, wine and other gourmet creations. Mark November 29 in your diary as you don't want to miss this fun-filled day out. Make your way through various stalls selling everything from arts and crafts to curious and mouth-watering treats. For the connoisseurs and the interested, there will be free wine-tasting and appreciation sessions sponsored by some of the biggest names in South-Western Wines.
If course, it wouldn't be a proper day out if the whole family didn't have something to do. Why not send the kids to the bouncy castle and entertainment area? They can have their faces painted while having fun with the other kids. Then let the big boys play with their toys at the vintage car display. If you're a Big Boy with a vintage toy, why not register as a participant? And ladies, Donnybrook never forgets about you. Dress in your finest for this outdoor experience on the banks of the River Preston, featuring live entertainment and plenty to talk about.

Who needs the glitz and glamour of the city, when you've got these beautiful surroundings. Make a weekend out of it by booking into the many accommodation options in and around Donnybrook.


If you enjoyed this article, please share it!