Details

Category: Events
Published: Wednesday, 06 March 2013 10:36
Written by Nita Teoh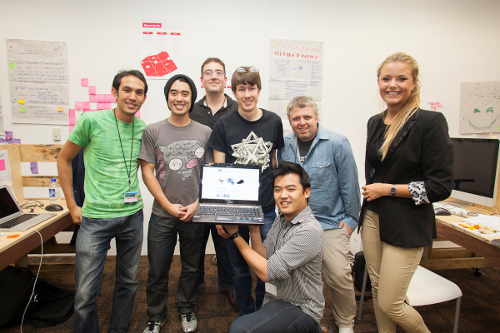 Photo Credit: Start Up Weekend Perth


Have you got a good web or mobile app idea or two to develop that you would like to road test amongst a group of supportive individuals in Perth?
Then put your thinking cap on, and bring your ideas and a positive attitude to the Perth Start Up Weekend, where you can participate, learn and share alongside a group of peers and mentors.
The Start Up Weekend is a bi annual event held in Perth, where the best and brightest brains around town will get together to pitch and road test their latest entrepreneurial ideas.
The Perth Start Up weekend runs from the 8th to 10th March 2013, and begins at 6pm Friday evening, going right through the weekend to conclude on Sunday evening. It will be late nights at the drawing board or rather at the laptop (with a 1am finish on Friday and Saturday evenings) as participants transform their problem solving ideas into workable solutions.
The Start Up Weekends movement around the world is huge, with 685 events held in 320 different cities to date. Next month's Perth Start Up event heralds the second anniversary of our own Weekend.
It's going to be a fast and furious few days as 100 participants will put their ideas to the test amongst their peers and mentors. The process will begin with a 1 minute pitch to get your idea across quickly and succinctly, and participants will vote to determine which ideas are the most popular. Then teams will be formed, and the task of fleshing out business models and testing the most popular ideas using the lean canvas methodology will start. The feedback loop methodology of "build, measure, and learn" is based on Eric Ries' book "The Lean Start Up".
As part of the process of testing business models, time will also be spent validating ideas or prototypes with prospective customers. So if you are out and about in the Perth CBD, don't be too surprised if you are canvassed by start up participants about their business idea or app!
Food and drinks for the event will help to keep participants stamina up as they code through the night and develop marketing strategies for their idea.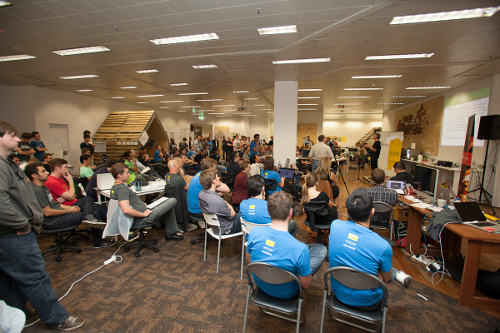 Photo Credit: Start Up Weekend Perth


Sunday evening will see the Start Up Weekend conclude with a final session where the teams will present their results to a judging panel of experts for final review and presenting of awards.
The event will be hosted at SpacedCubed - a co-hosting and collaborative office space located at 45 St Georges Terrace - the brainchild of Brodie McCulloch.
Premier sponsors for the event are City of Perth and Amazon Web Services.
It's going to be a fun and challenging event for those with start up ideas and the weekend will see working prototypes come to fruition. Who knows, the next killer app might come from the germ of an idea developed at the Perth Start Up Weekend.
More Details
Event: Perth Start Up Weekend
Date: 6 to 8 March, 2013
Venue: SpaceCubed, 45 St Georges Terrace, Perth, rear ground floor.
Information: For further information, visit the Start Up Weekend Perth website.

If you enjoyed this article, please share it!