Details

Category: Events
Published: Wednesday, 30 October 2013 08:56
Written by Nita Teoh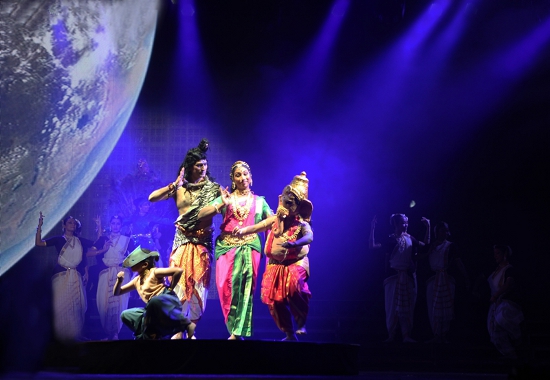 The Swan Festival of Lights is on again this year at the Supreme Court Gardens from the 1st to the 3rd November to celebrate the Deepavali Festival. Deepavali (Diwali) is the Indian Festival that means the "festival of lights". It is a joyous occasion that is observed by Indians around the world, and is a celebration of the Inner Light that resides in all of. Words of hope, peace, harmony, knowledge, joy and truth are some of the messages that will be spread during the festival.
The Swan Festival of Lights presented by The Temple of Fine Arts Inc Perth and Annalakshmi Cultural Centre of WA will be a feast for the senses. There will be food stalls serving tasty vegetarian food…think tasty home made food such as Indian curries, samosas, dosais, uttapam, parathas…yum!
On the entertainment front, there will be an ancient warrior dance of Assam to watch along with the dancers in camel riddled red deserts of Rajasthan. Keep a look out for the colourful folk Dandia - stick village dancers, vibrant dance traditions of Punjab and the tribal jingle of the Bhills.
There will be international artists such Maestro Ustad Usman Khan, one of India's living national sitar treasures making a special appearance on stage. Violin maestros sisters, Dr M. Lalitha and M. Nandini, and Malaysian award-winning music composer Jyotsna Nityanandan will be there to entertain the crowds on the foreshore.
Lavanya Arts will be showcasing their unique range of handicrafts, jewely and costumes from India. Other activities during the festival will include cooking, art, music, dance workshops and demonstrations – plenty of activities for the family to enjoy.
The food stalls and vegetarian cuisine by Annalakshmi will be available from 4.30pm each day, and performances will start from 6.30pm.
If you enjoyed this article, please share it!