Details

Category: Events
Published: Thursday, 14 February 2013 08:12
Written by Sashka May
This post is brought to you by Virgin Australia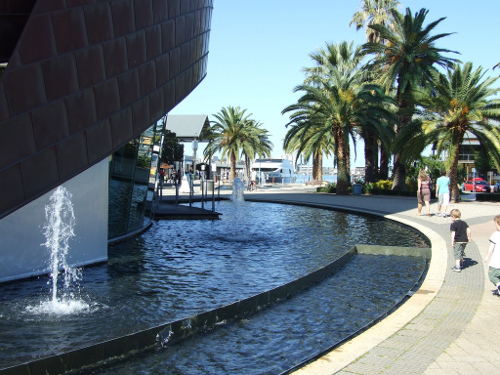 Barrack Street Jetty, Perth
Photo Credit: Flickr/eGuide Travel

Perth is a unique city to visit on Valentine's Day. There are a variety of activities to take part in, hotels to stay at, and restaurants to dine at to celebrate the romantic day with your special someone. If you will be spending this Valentine's Day in Perth, then you might want to make it a day to remember by indulging in one of the following ideas with your special someone.
Visitors to Australia often choose to fly to Sydney or Melbourne for their holidays but being one of the most beautiful cities in Australia, Perth is an excellent option to consider.

Here are five ideas for Valentines's Day in Perth:

Hotels in Perth

Consider a romantic getaway in Perth for your special Valentine's Day celebration. Hotels including the Pan Pacific and Duxton in the Perth CBD, and the Richardson Hotel in West Perth, are offering luxury accommodation packages for Valentine's Day. Do some research to find the best hotel rates and book your flight to Australia. If you are looking to focus on the romantic aspects of your holiday, then make sure to choose a hotel or another accommodation alternative that offers a special package for Valentine's Day. The Perth Ambassador Hotel, a mid range accommodation option is offering a Valentine's Day Indulgence Package, which includes a three course dinner for two at Adelaide's on the Terrace, accommodation in an executive suite, and a complimentary breakfast buffet the next morning for couples on holiday.

Perth Bars
Nightlife at Wolf Lane, The Aviary, The George and the Duchess Bar are worth checking out on Valentine's Day. Each has a unique offering for the occasion, including Cognac and chocolate from Wolf Lane and a romantic three-course dinner at The Aviary - Perth's largest rooftop bar. The dinner special at The George on St George's Terrace in the Perth CBD offers a glass of bubbly upon arrival. Whether you are looking for a three course indulgent dining experience or a little bit of champagne and chocolate to set the mood, there is something to suit everyone.
Western Australian Museum
The WA Museum at the Perth Cultural Centre on James Street has a fantastic range of exhibits on display, and they have outdone themselves this year! Take your loved one into the WA Museum on 14 February this year and you will find "Unveiled: 200 Years of Wedding Glamour," which is a perfect exhibit for this romantic occasion. The exhibit features an extensive collection of wedding fashion from the Victoria and Albert Museum in London. A two-ticket deal is being offered which is ideal for couples that want to view the exhibit on Valentine's Day.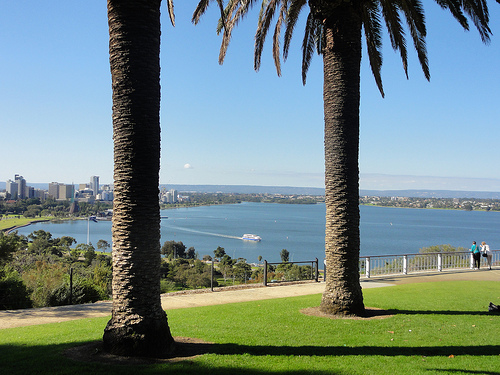 Perth from Kings Park
Photo Credit: Flickr/eGuide Travel
Fremantle Lunch Cruise
Spend the afternoon cruising along the beautiful Swan River and gain a new perspective on the city of Perth. Available from either Fremantle or Perth, this lunch cruise is a unique experience for Valentine's Day, offering an enjoyable meal and a nice relaxing cruise down the Swan River. If you are looking for something a little different from the hotel or restaurant experience, consider the Perth to Fremantle lunchtime cruise.

Skydiving in Perth
Depending on how daring you and your loved one are feeling, you might consider a flight over Perth or go skydiving.

There are different options in and around Perth offering single or tandem skydiving, and options for seeing a unique bird's eye view of Perth from a plane. The Royal Aero Club of Western Australia offers a range of options including scenic flights in one of their Cessna 152 aircraft or an open cockpit experience in one of their Club's 1940's de Havilland vintage Tiger Moths. This could be a memorable way to spend Valentine's Day.

How will you be spending your Valentine's Day in Perth this year?
If you enjoyed this article, please share it!