Details

Category: Great Outdoors
Published: Monday, 26 August 2013 10:11
Written by Nita Teoh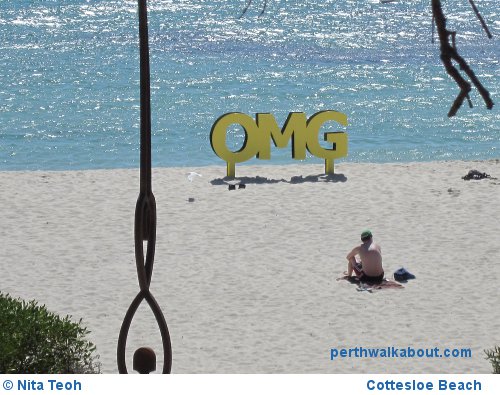 Travelling from overseas to visit Perth can be particularly tiring, especially if have come from the UK and are recovering from jet lag after a long flight. Don't let the long flight deter you from making the trip across - there are many excellent reasons why a visit to Perth should be on your to do list if planning a trip to Australia. Perth may be one of the most isolated cities in the world, but despite our remoteness, there are some unique Perth experiences such as our pristine beaches that you should definitely check out whilst exploring our beautiful city.
Perfect Weather and lots of Sunshine Spells Paradise
We in Perth are blessed with perfect weather – it's winter time as I write this article, and the sun is shining outside, warming up the chilly morning. No matter what time of the year you visit Perth, you're likely to experience some lovely sunny weather. Even in winter time, the sun doesn't set till around 5.30pm.
With our Mediterranean climate, the sun shines most of the year, the temperatures are moderate, and it's a perfect opportunity to explore the outdoors, such as walking along one of our pristine beaches – we truly have some of the most beautiful beaches in the world.
Cottesloe Beach
A visit to Perth wouldn't be complete without a visit to Cottesloe Beach. If you happen to visit Perth around March, add Sculpture by the Sea to your Perth must see list. Next year, it will be held from the 7th to the 24th March. Along with its counterpart exhibition in Sydney, it's Australia's largest annual outdoor sculpture exhibition. Pack a picnic and head down to the area near Indiana Tea House to enjoy the sunset.
If you can't be bothered packing a picnic, why not try a delicious meal of fish and chips, where the fish are fresh from the sea? In Cottesloe, you'll find a numberof fish and chip shops and other take aways conveniently located along the Marine Parade strip. There are also scrumptious cafes to check out such as the John St Café at 37 John Street, Cimbalino at 16 Napoleon Street and Boatshed Markets gourmet shop at 40 Jarrad Street, Cottesloe.
Take a Drive Along Sunset Coast
If you're deciding which beach to visit in Perth, taking a drive along the Sunset Coast will help you get a feel for the different beaches along our coastline. Amongst our many beautiful beaches, there's Port Beach, Scarborough Beach, City Beach and Floreat Beach to check out. Floreat Beach has a good picnic area, shelters and bbq facilities, close to amenities. The kiosk at Floreat Beach, off Challenger Parade and next to the Floreat Surf Life Saving Club will keep you fed and watered day and night. The take away kiosk is rather handy if you're just looking for a small snack to tide you through - whether it be an ice cream or a hot bucket of chips!
For more Related Articles, please scroll to the bottom of this page.
If you enjoyed this article, please share it!