Details

Category: Great Outdoors
Published: Saturday, 02 May 2015 07:38
Written by Tina Askam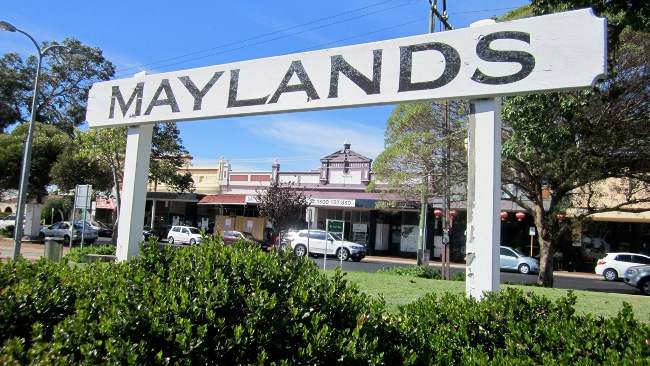 Get up close and personal with the suburb of Maylands this weekend! Maylands Walks runs from Saturday 2nd May to Sunday 3rd May and features free walking tours and an interactive exhibit, in and about the suburb of Maylands.
On the walks you can discover amazing buildings and places that would have been lost to the bulldozers were it not for the action of Maylands residents; how ancient trees or a bumpy old bridge can make people feel connected to their neighbourhood; learn about the daredevil feats of Maylands Sporting History; and you'll even get an opportunity to complain about traffic and bad parking. One of the walks, titled Scratch and sniff Maylands: a feast for the senses, highlights the sights, sounds, smells and tastes of Maylands, if you scratch a little bit below the surface; the many interesting things that make Maylands unique, which are easy to miss when you're speeding by in a car.
The weekend of walks coincides with Jane's Walks, an international movement of free citizen-led walking tours, which will be happening in thousands of suburbs and cities across six continents, from Toronto, to Paris to Mumbai, and now Maylands! 1013 Jane's Walks took place in 2014 with over 20,00 participants. The walks are named after Jane Jacobs, an urbanist who held a strong belief that people were the experts of the places they worked, lived and played. In her book, The Life and Death of American Cities, Jacobs stated "Cities have the capability of providing something for everybody, only because and only when, they are created by everybody."
All walks will leave from the old Maylands Police Station, home of the Maylands Historical and Peninsula Association who are kindly allowing Maylands Walks to 'pop up' their event in their building. The weekend will start with a Welcome To Country by local Elder Aunty May McGuire followed by morning tea of Maylands cakes and an interactive exhibit will be on display all weekend. Everyone is welcome to just turn up and all events are free.
Event Details
Date: Saturday, 2 May and Sunday, 3 May, 2015
Meeting Point: All walks will leave from the old Maylands Police Station at 196 Guildford Road, Maylands
(by the Old Town Hall/Library)

RSVP: Just turn up on the day or for more info phone Tina Askam on 0450 415 710
For more information, visit What Makes Mayland

If you enjoyed this article, please share it!

This month on Perth Walkabout - we'd love you to support "Team Harry" on our HBF Run for a Reason - Jog 4 a Dog journey to raise funds for the next guide dog puppy for Guide Dogs WA.
To get the insider's perspective on upcoming events at Perth, follow us @PerthWalkabout