Details

Category: Living in Perth
Published: Wednesday, 02 November 2011 08:19
Written by Lee-Ann Khoh

I have lived in Perth for all of my 22 years, which in theory should make me an expert on it. But what is the essence of this city? Are we Dullsville, in the glorious state of Wait Awhile? The City of Lights? The Swan River Colony? I decided to test what my social networks would say when I posted this:

"Living in Perth – Discuss."
"Discussion over," one of my friends, another lifelong Perthian, sarcastically retorted.

"Wish I still was," replied a friend in Adelaide who had spent a few months in Perth.

"Needs different things, seems every weekend is the same," mused another.

"It's actually kind of like Melbourne, only smaller and with better transport surprisingly," added a now-Brisbane-based friend.
So what does all this mean? Well, for starters, there's often a sense of self-deprecation from people living in Perth. It's an acknowledgement to the world that, no, we're not Sydney. We're not New York. We're not a city that never sleeps – you can actually get a good night's shut-eye here.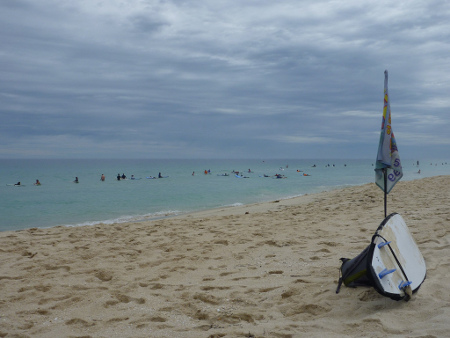 Scarborough Beach
Photo Credit: Flickr/Michael Spencer

But in all seriousness, what is living in Perth really all about?
One of the things that stands out about Perth is the weather. The climate is generally quite pleasant – warm and sunny for much of the year, with mainly dry heat as opposed to stifling humidity. It can be quite amusing for people from other cities such as Melbourne to see Perth people go into virtual meltdown on Twitter and Facebook at the mere sight of rain. Perth's great weather and location on the Swan River lends itself to a healthy outdoors culture.

In summer, most people like to hit the beach; Perth is a coastal city and Western Australia is blessed with some of the country's best beaches. Whether you like to relax on the sand, play a bit of beach cricket, or go swimming or surfing, visiting the beach is part of the local culture. Most students are taught to swim in WA schools. Some shark attacks around WA have made international headlines but are actually very rare.
Urban sprawl is an issue in Perth, with most people living in suburban areas even though many of them work in the city. Public transport in and around the city is reasonably good (although it's notoriously hard to flag a taxi); however, between the outer suburbs it's often much easier to travel by car. Earning your driver's license and getting your first car is a major milestone for many young Perth people.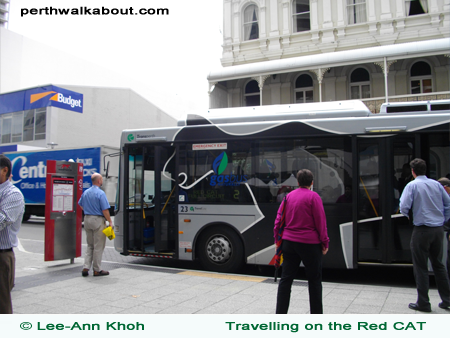 Perth is considered somewhat conservative in comparison to our counterparts in the eastern states of Australia, thanks in part to our historical reluctance to adopt daylight savings or extended trading hours for shops. However, Perth has become increasingly cosmopolitan over the years, with its multicultural population leading to a variety of local and international cuisine being available. And after years of skipping Perth, many big name artists now visit WA's isolated capital city for concerts and festivals. Good up-and-coming bands can also be appreciated by music fans at local bars and clubs.
At the end of the day, Perth is a nice, clean city (maybe not as clean as Tokyo but still pretty clean) that strives for a relaxed atmosphere and less of the hustle and bustle of other major cities. I don't know what the future holds or where I'll be in five or 10 years from now. But I know Perth is a part of me… and I wouldn't change that for the world.